A month ago I had some really good luck while I was out yard saling. Remember my loot?
Ah, yes… that was a good day. I haven't had a great one since then. The summer heat is keeping all the good antiques inside. I wish they could come out and play with me. Anyhow, do you see that empty frame in the front? I finally got to work on it!
This was a fairly simple project…. I gave it a couple coats of Annie Sloan in French Linen, lightly distressed it, and waxed it. I cut a piece of MDF to fit in the frame, painted it with two coats of chalkboard paint, nailed it in place, and voila- chalkboard!
Here it is now, ready to head to Sweet Clover….
I love that it has a little shelf, too, perfect for holding chalk and your eraser! And the saying I chose… well, it's what I am telling myself right now, as I am feeling slightly in the weeds…. I am going to close my eyes, take a deep breath, and when I open my eyes, every little thing is gonna be alright. We all have those days, and we all somehow make it through.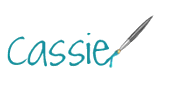 Pin