Happy Monday! Hope you all had a wonderful weekend. We had a truly great one with lots of family time. Friday night was family fun night at the neighbors' which is always a good time! Saturday both kids had soccer games, and I am so proud to report that both my kids scored goals, Emmy scoring her first ever. I didn't even get a picture of it happening because I was just screaming and jumping all too excitedly! But here is my little champ (in this picture, she is flirting with the boy who is looking at her.)
Saturday evening the cold front came through and we headed to a friend's house for dinner and drinks. We sat by a fire outside while the kids ran around with flashlights in the backyard- it was an amazing night! After all, when you are a 7 year old boy is there anything better than staying up past your bedtime to play outside dressed up as Wolverine? I think not. Sunday we relaxed and I took Emmy to Homegoods while Chris took Sawyer to the Lego store, and everyone was happy.
Today I thought I would finally share a little tour of our home, all decorated for Fall and Halloween. To give you a little perspective, and show I that we really only decorate the house for ourselves, here is the view from the street. Can you see any of our Fall decor?
Not, really, huh? Let's move in a little closer….
Here you can see the front of our house, some of our cornstalks, and the plywood graveyard I created.
A closer look at our graveyard…..
Now, some of these were taken before I added the graveyard, so if you don't see it, that's why! Here is a view of our porch along the side with the ghosts I created. We love to sit out at the table and chairs when the weather allows. I have added mums in a flower cart to our garden where I cut down our peonies. I also added some mums in my industrial piece-made-planter.
Mums grace our porch in the sap buckets that used to hang on my ladder as well as a Halloween sap bucket I have.
The kids and I had a craft night with friends and created these mod podged tissue paper luminaries…
The ladder that had the sap buckets got some little wooden plaques I painted with chalkboard paint (pardon the cord from our porch lights, but that's where the outlet is!)….
On the front door I have this adorable wreath made by my good friend, Anna.
And on the side door that we use to enter the house, I have this corn husk wreath from Homegoods a few years back, and I added a creepy dollar store crow.
Shall we head inside? I really only decorated the main living area- the dining room and living room, but I also had a little fun in the guest bathroom…
In the dining room, we have creepy bats on our wall, also from my friend Anna.
The table is decorated with silver glitter skull candle holders from Marshall's clearance a few years back, a creepy tree, and my silver squirrel S&P shakers, all resting atop my gorgeous runner from my friend, Sharon.
The sideboard features a creepy fabric from the dollar store drapes over my sign….
orange glitter skulls from Anna, a frame made by Emmy, a mercury glass owl from Ali, and a black and white houndstooth pumpkin made by my friend, Kathy.
…on the other side, sequin acorns made my Andi (that she sells in her shop), and a vintage owl print from Allison...
Atop the creepy fabric, I have hanging bookpage spiders from Ali's shop….
On the window sill, a dollar store rat family….
In the terrarium, a frightful haunting….
And the new to us secretary is decked out, too….
Anthropologie apothecary jars remind us of the upcoming holiday….
The Halloween tree the kids decorate each year reflects in the mirror….
In the entry, we have some touches of fall as well with a golden owl and some white glitter pumpkins….
And some of you have seen the living room and mantle already, but I can't leave it out of the tour…

Pin
Pin
And of course our chalkboard tells of the fun of the season…
We were hoping to scratch pumpkin patch off our list yesterday, but the weather had other plans for us.
Anyhow, I hope you have enjoyed our Halloween and Fall home tour! And please don't forget you have until Sunday to enter my Mohawk Rug Giveaway!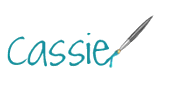 Pin