A group of amazing women and I decided that it would be a blast to do a "Jingle Bell Junk Swap" as we so called it. We each drew a name, and had to send that person some sort of vintagey junk that cost less than $5 and the recipient had to create a Christmas decoration of sorts.
Here is the whole group that participated so that you can go see what everyone else created with their junk!
Bliss Ranch
Five Days..Five Ways
Jane of All Crafts
Junky Vagabond
Nellie Bellie
Primitive and Proper
My Third True Love
The Bold Abode
The Thriftress
Vintage Drama
We heart DIY
I sent Bliss a sweet little vintage plastic horse and can't want to see what she made! Bella sent me a chicken feeder. As soon as I received it I googled "chicken feeder Christmas" because I wanted to be certain that whatever idea I came up with was out of my own head, and not an idea I already had seen online. So I can 100% assure you that my creation came out of my head (along with several other scary thoughts… ). If someone has made one of these before I have NOT seen it.
OK, so my idea… make a silver tinsel snowflake tree topper in a rustic glam sort of look using only the chicken feeder and silver pipe cleaners! Of course I also had to come up with a way to hang it, but that will be coming later this week at the DIY club. (I will give you a hint… dischanger).
Anyhow, here is what I was working with: a chicken feeder, and 8 silver pipe cleaners, joined at the center of each.
I put the center of the pipe cleaners in the center of the chicken feeder, and wove the ends into the holes so they came out. Then I cut 4 pipe cleaners in half, left with 8 pieces. I twisted those pieces onto the ends, a couple inches down, so that I was left with a snowflake design.
Here is what it looks like on the top of our pink playroom tree, that is all about the kids!
While we were here, I thought we'd take a closer look at this awesome pink tree my kids decorated! I strung the red beads for them and hung the high ornaments, but other than that, all theirs! These ornaments are special to them, and they have made many of them as well…..
Let's light that baby up!
Yeah, that's what I am talking about! But seriously, do you see how well spaced those ornaments are? My kids did that! So proud!
I want to share some of their special ornaments. This one is the first one Sawyer looks for every year. Even though he doesn't play with his Thomas trains as much anymore, he still looks for his Thomas (and Percy) ornaments.
Emmy has a couple of sweet fairies….
Every year my parents take the kids to Homestead Gardens to see the trains and get an ornament. This year Emmy was too sick with the stomach bug to go, so Sawyer chose an ornament for her. He chose this ballerina hippo… how cute!!! She loves it, and loves that her big brother chose it just for her.
My mother in law made this one for me when Sawyer was a baby. Here is my little baby, sent from Heaven.
Sawyer made this gingerbread man in preschool. It's lost an eye as you can see, but it's still well loved here.
Last year, Sawyer was loving Gnomeo and Juliet, so this was his ornament from Homestead… I happen to love it!
And this tree even features some heirlooms, passed down from me to my kids…. I was two when I got this one… you do the math.
I simply love that the kids have their very own tree to decorate. Watching them unveil the ornaments underneath tissue paper and bubble wrap was magical! The clung to the stories I told them behind each one, and I know that one day those stories will get passed on to my grandchildren.
Now, make sure you visit all the others and see what they have created! I have seen a couple already and you don't want to miss them! 🙂
Bliss Ranch
Five Days..Five Ways
Jane of All Crafts
Junky Vagabond
Nellie Bellie
Primitive and Proper
My Third True Love
The Bold Abode
The Thriftress
Vintage Drama
We heart DIY
And before I leave you, I wanted to share a couple of pictures from this weekend's festivities, "Christmas in Myersville" which includes a tree lighting, parade, and Santa! We had friends come visit for the festivities, and the kids all had a blast! And I have to say, I think the real Santa was in our presence….
Maya, Emmy, and Sawyer
Our town's tree
And here is the big guy himself!
We truly enjoyed the festivities…. I thank my lucky stars every day that we live in such an amazing place, and at times like this I sit back and watch my children beam, and think "This is what it's all about. This is why I am here."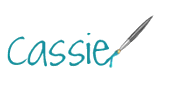 Pin
Sharing:

Pin