A few weeks ago I was stoked to find a couple of antique dressers right here in my small town on craigslist. They both needed drawer repairs. One was missing the back of a drawer, and the other had a front that needed to be sanded down and reattached. But they were local which made things really easy… I called the seller and we arranged pick up, and he gave me his address. I got off the phone and realized that it was the address of a house we looked at when we were house hunting. We had both loved the house, the layout, the history and charm…. but it was right on budget and needed some major love. With two kids we didn't think we could live there and take a long time with the work like we would need so we passed. After we bought this house, the price on that one dropped 100k. Anyhow, when I arrived to pick up the dressers, a nice young man opened the door and we quickly started chatting about the house and I told him we had looked at it and what a great deal he got! He said that when he was on his way to look at it, the price was reduced another 35k… WOW! He got a steal!!! I was happy for him though, and I am happy we ended up where we did, or we may not have ever crossed paths with the neighbors we have now. Everything certainly has a way of always working itself out.
But I have to admit I was jealous when he told me that these dressers were left behind in the attic…. What? You got a deal AND the house came with free furniture!?!? Ok, now you've got me! 😉 Really though, they needed love and that's why they were left behind. Today I am going to share with you the first one, which is now my all time favorite, I do believe. And tomorrow you can come back to catch the other one.
Here is the before of the first one…. as it sat on my porch on a very damp day, and I waited for the fog to lift so I could work on it…. and the fog never lifted that day! Anyhow, here it is….
I only lightly sanded it because I planned to use milk paint and I really want the milk paint to do its thang. I gave it two coats of Peacock from the real Milk Paint Company. Now, I was amazed at how light this ended up because it is the same color I used on my sideboard.

Pin
On this piece, it turned out much lighter. I gave it two coats, sanded it all over, and then waxed it. After the wax dried, it still felt rather chalky to me, so I decided to use a polycrylic over it for a more durable finish. I added glass knobs and here is the end result…. Oh, and it is FUH-reezing, so I took these photos as fast as I could, thus in front of the garage. You will have to see beyond the garage door please. 🙂 Same deal goes for tomorrow's reveal.
I am totally smitten with the color and finish on this one! It will be available at February's barn sale, along with the dresser I am showing tomorrow. Come back and see! Have a happy Tuesday! We are headed to Sarah's today for some brainstorming some ideas for our business, and time for the kids to play. And when I return home, I plan to light a fire as the high today is 19 degrees. Cozy up!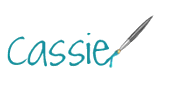 Pin
Sharing here