Not that kind…. get your minds out of the gutter! It's just a little sneak peek show going on over here today.
The kids went to my parents for the weekend, and I busted my butt getting our bedroom painted. Hopefully a reveal will be coming in the next few weeks– there are still several things to be done. This weekend I primed and painted the trim and painted the walls a deep inky blue and I am in LOVE.
I want to extend a ginormous thank you to the people of Dutch Boy for sending me two gallons of their gorgeous "Chanson Bleu" for this project. This paint is awesome and even in this dark color, had beautiful coverage on my walls. Our bedroom is on the large side, and I was able to get 3 coats out of two cans. I painted the first coat with one can, the second with the next can, and combined the remainders of the cans for the last coat. Now, I could have used a tinted primed and only have painted two coats of paint, but I had tested a small area before I started and the coverage was so good that I didn't feel I needed the tinted primer.
So, for a more dramatic effect, I want to remind you where my bedroom was before we painted…. (the rug is more under the bed now though, too)
Here is a little peek at what it now looks like….
And hey… check out my new pillow!
A month ago I won a fabulous giveaway from my friend Kim at Keller Creative…. the shop doing the giveaway was Motif Pillows and I was able to select from her shop. Since I knew I was bringing in teal with the dresser I chose the pillow in the middle above to pop on the bed and tie into the room. I love it paired with the Ikea pillows! Thank you SO much, Kim and Motif Pillows! I adore it!
Later this week I will share another master bedroom in the works project…. Stay tuned!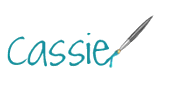 Pin