Happy Monday! I hope you all had a great weekend! I picked up some new pieces to work on, worked on some projects, and spent time with my family. We had a snow day last Friday, so impromptu playdates for both kids popped up- it was the perfect snow day (Minus the fact that Chris had to go to work which left me in charge of shoveling our long driveway entirely, in temperatures in the single digits but "feels like minus". 1.5 hours later I was done, at which time I stood at the top of the driveway and beat my chest, crying "I am WOMAN!"). Anyhow, it really was a great weekend, even if it was a bit cold.
As I sat down to contemplate all of my hopes for the year ahead, I realized that I had lots of dreams swimming around this little head of mine. I decided not to bombard you and have broken up my goals into personal and home goals. Today I am going to discuss my personal goals. I adore the new year and the sense of opportunity and hope it brings. I will not be changing who I am, but I will try to become a better version of myself.
Before I even get into my goals though, I want to explain something. I do NOT put pressure on myself to get any of these done. I simply look at these as guidelines for better living and I do the best I can. But if they don't happen, I will not beat myself up or see myself as a failure. What good would that do but leave me feeling defeated, and I want to feel empowered! Don't you? So here we go….
1. Read one book a month. Yes, sort of a pitiful not too lofty goal, I know. But there have been months when I have soaked in 4 books, and then I go through dry phases. Currently I am reading The Glass Castle by Jeanette Walls. I started it oh at the end of November, and the holidays got the best of me. So for now I am going to try just one a month.
2. Learn to Crochet. I have no interest in making any blankets, but I would love to make some cute little things like this, which if you don't have a desire to make you can purchase at LaLunaCreazioni. And I apologize for the poor photos- hard to save from etsy! 🙂 I assure you if you follow the links these are beautiful!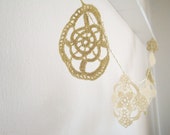 Pin
And this one that can be purchased at NanaBettyHouse: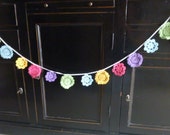 Pin
3. Grow my blog as a business. This one has been a really tough one for me. I have blogged for something like 4 or 5 years now, and I haven't monetized much. Sure I have a few minimal sponsors, but mostly I have traded. I also get the occasional products to use and review, and I love doing that. But here is where I am going to be brutally honest with you. Monetizing has become a necessity so that I can continue to afford the projects I blog about. Yes, I have a small business at Sweet Clover, BUT we have only been in existence for 6 months, so you can just imagine what my profit is at the moment. If you imagined around zero- ding ding ding- you got it! I have so many ideas I would love to bring to you, but I am no longer at a point where I can afford them without an income.
That being said, I will still be bringing you the same writing, pictures, style, and types of posts. I will not change who I am or what I believe in.
I also want to thank all of you who read my blog and make this a possibility for me and my family.
Sidenote: Just before Christmas I was offered a chance to do some freelance work for the blog of a new site, Ibby. I am able to pitch my own ideas and it's my own content, no gimmicks. And as an English and Communications major, I feel really good about the fact that I am actually getting paid to write! My first post there will be up today, so please pop over to check it out!
4. Make more time with my local girlfriends. This past Fall was so busy with so much work and many events at Sweet Clover, followed immediately by the holidays, that I have neglected my friends who are outside the blog world. And you know what? They still love me and are here when I need them, and even when I think I don't. They constantly check in on me and ask how they can help me. They listen to all my stresses, my dreams, desires, and they hold my secrets close.

I am so grateful for the friends I have made, and I plan to make them more of a priority. Most of them don't read my blog, maybe on occasion, so they might not know of this goal, but I certainly hope they feel it. 🙂
5. Pamper myself more. This might sound indulgent, but let me tell you it's not. This goal is coming from the girl who gets her hair cut maybe twice a year, (aside from the mini-manicure gifted to me this past weekend from Silk and Burlap) has not had a manicure or pedicure in about 9 years, has not had a massage or facial in 8 (and both of those were trials from a salon I worked at). My only indulgence when it comes to myself is my gym membership. So even if I get one facial or just one pedicure this year, I am pampering myself more! And the plus side is that this can lead to the last goal as I can indulge with friends!

I think that is a good start for the year, don't you?
Off to a Sweet Clover meeting and a day filled with work, but I think tonight I will pick up my book and read! Happy Monday, my friends! Thank you for listening and taking the time to stop by here each day. I am really excited about the year ahead including the plans I have made as well as the plans that have been made for me.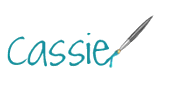 Pin