It's party time! I can't wait to see what you have been up to this week…. as far as FURNITURE projects go! I have completed 3 dressers this week. I showed you the orange dresser yesterday, and I was going to save this one for later and share a boring old coffee table today, but I am too excited. I am hoping this one will work in my own room, but with Chris away, I need to wait to move it up the stairs. I got it in the house and down the stairs by myself, but that was before I painted it and I don't want to knick it. And I apologize for the not so great picture but I was only able to move it into our family room by myself. Anyhow, here is the before picture of my dresser, a $30 Salvation Army find…
I knew EXACTLY what I wanted to do to this one. I had been searching for a dresser to use just for this treatment. I am sure many of you have seen this dresser in blogland. And maybe you fell like I did? Love. At. First. Sight.
So I headed over to my local Sherwin Williams and perused colors… I found a sample card that had Glimmer (the lightest) , Tidewater, Watery (which was very close to Tidewater, so I had them amp it up 20%), and Drizzle. I already had a can of Snowbound at home for the body of the dresser.
I sanded the dresser and have it 3 coats of Kilz Clean Start primer on the body, and 2 coats on the drawers. Each drawer got 3 coats of paint (I bought sample sizes by the way to save money). And the dresser got 3 coats of the Snowbound. And here it is now! I love it and hope it can hold my TV and cable box in my room so I can keep it. 🙂
So let's see the furniture greatness you guys have waiting for me!
Remember the RULES.
1. Furniture projects only- no crafts.
2. New to POWW- DO NOT LINK UP PROJECTS YU HAVE LINKED HERE BEFORE.
3. Not Etsy shops.
4. Must be a follower of my blog to party here.
5. Link back…. you can add my button to your post or sidebar, or a simple text link will do as well.
6. Please leave others some comment love!
Party on!
Sharing here:

Pin
PinPin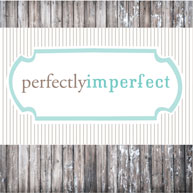 Pin
PinPin
src="http://2.bp.blogspot.com/-uxg9L2bdj_8/TdWaefnZvxI/AAAAAAAABhA/urK5roNvtnw/s200/primpbutton.jpg" />src="http:>