I am going to start the party early because I am busy working on a project, and I have to go to work tonight to teach some muscle pump. Yeah. And after that it will be dinner time, bath for the kids, and then of course, Glee. And I can hardly keep this post saved anymore because I am about to explode.
I am soooo excited to show you my makeover today! Remember this awesome triple dresser I got at the Salvation army?

Pin
Well, Bridget (of the coral table) had been on the hunt for a large dresser for the area at the top of her stairs. After I had gone to her house and seen the area, we decided that a cheerful yellow would be perfect! Oh, and by the way, I am heading to Bridget's house next Friday for a photo shoot so I can give you a tour soon! Anyhow, I headed to my local Ben Moore dealer to get their gloss enamel paint. I chose "Yellow Raincoat". Another color I liked was called "American Cheese" but the name kinda ruined it for me. I didn't want her dresser to make me think of cheese. Bridget also wanted the hardware painted white, but it was missing one pull, so I replaced the top two pulls with glass knobs. And I am so happy with how it all came together.
As a sidenote, I should add that I asked the gal at the paint counter if I should get a tinted primer. She told me I would be finw tih two coats of primer. I used my Kilz Clean Start and used two coats. I should have either used more coats of that, or gone with a tinted primer like my gut had told me, because after the two coats of primer, I painted this bad boy with 6, yes 6 coats, of the yellow paint. Lesson learned!
And a sidenote to my sidenote… shortly after I wrote this post I received an email from a client, Angela. Angela had purchased some items from me a couple of years ago, and her then boyfriend was so kind and helped carry everything. They just seemed like a perfect match to me- I felt their energy and love for each other. I hope that doesn't sound to weird. I felt so stronlgy about it that I emailed her and told her I thought she had a good thing with him and a wonderful connection. Well, she wrote today to tell me that I should always go with my guts, because I have good ones. Angela and her then boyfriend were engaged last month! Congrats!!!!
So, what have you been up to? Remember the rules….
1. FURNITURE MAKEOVERS ONLY. Starting this week, I will be deleting all other entries. I am not trying to be mean, but it is frustrating when people aren't reading what the party is about and just linking to link.
2. Add my button (on the sidebar) to your post or your sidebar.
3. Link directly to your post and not a general link to your blog.
4. No etsy or other shops. It is ok if you are selling your item, but it must just be a blog post about the piece you have finished.
5. Please link only projects you have NOT ALREADY SHARED HERE. They can be old, just nre to POWW.
Here we go!
Ahring the dresser here: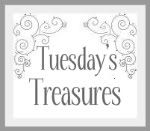 Pin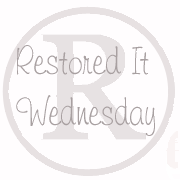 Pin
Pin
Pin
Pin
Pin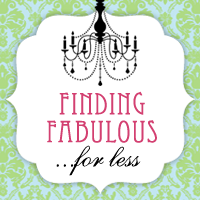 Pin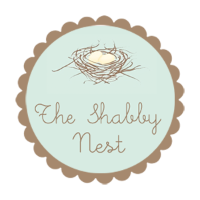 Pin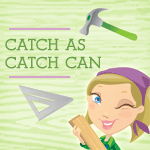 Pin
Pin
Pin
Pin
Pin
Pin
Pin
Pin