WOW! Can you believe this is the 100th POWW? Did confetti just jump from your screen into your face? That was me throwing it at you…. thanks a million for sticking with me for 100 weeks of POWW!
This week I am sharing a chair makeover. For all the details you can head over to The DIY Club. I tried a new color of General Finishes milk paint and love it! Head on over for the full scoop.
But I can't leave you hanging entirely, so here is a quick before and after of some Goodwill chairs.
Before:
And after:
Head on over to the DIY Club for all the details on these chairs!
Now it's your turn to link up your own furniture makeovers or builds!
Please remember the rules.
RULES:
1. Your post must be a completed original project and must be a furniture redo or build.
2. Your post must be new to my parties- do not link something you have shared on this blog before.
3. You must be a follower to party here.
4. No etsy shops or the like!
5. You must place my button or a text link in your post or sidebar.
6. Leave others some comment love!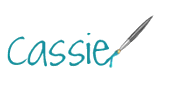 Pin