Happy POWW! I am SOOOOOO excited about today's project I am sharing! Kelly from Stylish Patina recently started carrying Old Fashioned Milk Paint and asked me if I would like to try it out. Well, of course I said YES! The piece I am about to share is actually the second one I did…. the first one I am saving for a review of the product at Remodelaholic in the next couple months. I will go into more detail when I do the review, but I was so excited that this paint is ZERO VOC! I love that!!! Totally safe to use! So finally I can get my kids to start doing the work for me. 😉 Ha Ha. I'm kidding. I'll wait til they are at least 7 and 8.
I found this cute little cabinet out at a yard sale on Saturday.
This piece made me so glad I had ventured out because it was so darn cute! Do you ever have those days where you just really don't want to go to yard sales, but you know you should because it's sorta your job? I was having one of those days, but I forced myself to go. So glad I did! I found some other treasures, too. 🙂
Anyhow, I got home and got right to work! I gave the piece a quick wipe down, and removed the knobs. Then I mixed 1/2 c Old Fashioned Milk Paint powder in Slate with 1/2 c warm water. I mixed in a small rubbermaid container so that I could put a lid on it between coats.
Now, I was apprehensive… this piece had been shellacked on top and was super glossy. Before I painted the entire piece, I tested an area on the glossiest part. And guess what? It stuck! It was amazing! I then gave the piece two coats total. This paint dries rather quickly and I was able to recoat just a couple hours later. Once the two coats had dried, I added some hand painted branches with flowers to the doors in a creamy acrylic craft paint. Once that was dry, I used 200 grit sandpaper to distress the entire piece. It distressed beautifully!!!! I am in LOVE with this look! Finally, I gave it a coat of clear wax for protection, and buffed it. And here it is!
Now, this next picture is a side by side of the two pieces I painted with the Slate color. You can see that different woods will take to the paint differently both in color and finish. I just wanted to point that out- I think it's pretty cool though!
I seriously am in love with Old Fashioned Milk Paint. It's perfect for an authentically old look. Kelly can ship as well, so be sure to visit her to check out all the colors available!
Now it's your turn to show off your latest and greatest project!
RULES:
1. Your post must be a completed original project and must be a furniture redo or build.
2. Your post must be new to my parties- do not link something you have shared on this blog before.
3. You must be a follower to party here.
4. No etsy shops or the like!
5. You must place my button or a text link in your post or sidebar.
6. Leave others some comment love!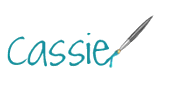 Pin