POWW 103, bringing you today's top hits and some of yesterday's favorites…. doesn't "POWW 103" sound like a radio station name?
Before I get to the party today, how about a couple of self indulgent pictures of my kiddos headed to their first day of school?
Dressed and ready!
Heading down the driveway for the bus stop!
Getting on the bus for the first time- She was so excited!
They both came home reporting a great first day and are so excited about the year ahead. I had a peaceful day. I am also looking forward to the year ahead!
Anyhow, onto the party…. A friend recently gave me a couple antique beds to work on… this one had such a cool stripped finish, but unfortunately the rails did not match the finish. Otherwise, I would have waxed it and called it a day because it was so neat!
You can see in the image above that the bed was missing some sort of decorative piece which once went on the footboard. I had to come up with a solution for that as well….
I painted the bed with 3 coats of General Finishes Milk Paint in Linen, which is a gorgeous natural color. Recently, Stylish Patina started carrying this line of paint after I raved about it to Kelly. 🙂 She has both the pints and quarts in stock and can ship, and also carries all of their awesome colors, lamp black being my all time favorite black like ever. This paint goes on so nicely and smoothly, you do not have to sand or prime, and the finish is just gorgeous! It lends well to a distressed look, but it could very easily lend to a more modern look as well, which is not true of most chalk and milk paints.
Anyhow, after painting it, I distressed it… this paint adheres so well, that I actually used my orbital sander to distress. (I normally do it by hand). Then I followed it up with a clear finishing wax, and finally, I added a number "2" to the footboard to fill in the missing piece. Here it is now!
I just love how natural the distressing looks with this paint. And I am loving this linen color- it's a nice warm white.
Now, let's see what you have been up to! Please please please remember the rules. I really do not like being a meanie and deleting links.
RULES:
1. Your post must be a completed original project and must be a furniture redo or build.
2. Your post must be new to my parties- do not link something you have shared on this blog before.
3. You must be a follower to party here.
4. No etsy shops or the like!
5. You must place my button or a text link in your post or sidebar.
6. Leave others some comment love!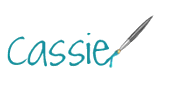 Pin