Happy POWW! It's that time of the week we all get together to share our latest furniture creations and recreations! I always look forward to going through your links.
Today, I have a very simple little coffee table makeover to share. I found this table at my local thrift shop and love it's clean lines and sweet shape. I also loved the pretty design on the table top.
As you can see from the picture above, I got out my Anne Sloan Chalk Paint in Paris Grey. I used my Purdy angled brush so that I didn't have to tape an edges, and just used a careful hand to paint around the table top, and paint the base. Then I lightly distressed it and finished it with a clear paste wax.
To refresh the table top I mixed one part lemon oil with one part white vinegar and just wiped it onto the table top. It helps clean and refresh, giving it a warmer glow. The top was not perfect, but I knew I would be slightly distressing the paint, so I didn't want it to be too pristine.
This makeover was sweet and simple, just like the subject!
Now it's your turn!
RULES:
1. Your post must be a completed original project and must be a furniture redo or build.
2. Your post must be new to my parties- do not link something you have shared on this blog before.
3. You must be a follower to party here.
4. No etsy shops or the like!
5. You must place my button or a text link in your post or sidebar.
6. Leave others some comment love!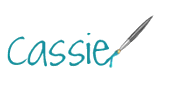 Pin