Happy POWW, the time of week when we get together and share our latest and greatest furniture projects! Today I have a project to share with you as well as some changes in Emmy's room.
I found this little side table with shelving at a yard sale in town one day on the way to soccer. It was only $5 and I really liked its sweet shape.
it was a little beat up but nothing a little paint couldn't fix! I knew I wanted to paint it in an aqua in case I decided to use it in Emmy's room when it was finished. I decided to tackle it with my Annie Sloan Provence!
I gave it two coat, lightly distressed it by hand with some sandpaper to the edges, and then waxed it with a clear wax and buffed it. Here it is when it was finished and ready for its outdoor photo shoot.
I loved it when it was finished and it seemed uch more functional for Emmy. We are always looking for more book storage, and somewhere to put her blankies she sleeps with each night. So naturally we kept it, and it has worked out very well! Here it is in her room!
You may notice something in that picture… a new quilt! I was in LOVE with Emmy's pastoral quilt from Urban Outfitters that we purchased a year ago. Unfortunately I think the batting the company that produced it used was cheap and fell apart inside the quilt front and back, leaving holes where it would not keep Emmy warm this winter. The fabric is so thin that I was afraid to take it apart and refill it. I decided to purchase a complementary quilt and fold the UO quilt at the foot of the bed. Emmy was not happy at first because she loooooves her UO quilt; after all it has deer and birds on it! But when the new red gingham quilt arrived from West Elm, she was thrilled and loved that we were able to keep the UO one on the bed as well.
The gingham keeps the fun vintage-y vibe in her room and works with everything we already have and will keep her warm all winter! I have bought West Elm bedding before and never been disappointed. Here is how it looks in her room now….
I love how the gingham pairs with her toadstool table and chair set!
Well, now let's see what furniture projects you have been working on.
FURNITURE ONLY PUH-LEASE!
RULES:
1. Your post must be a completed original project and must be a furniture redo or build.
2. Your post must be new to my parties- do not link something you have shared on this blog before.
3. You must be a follower to party here.
4. No etsy shops or the like!
5. You must place my button or a text link in your post or sidebar.
6. Leave others some comment love!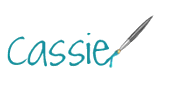 Pin