Happy POWW! Hope you are ready to share your latest project and also be inspired by all the links! Today, I am going to share with you a desk I just refinished over the last couple weeks. Danielle brought this desk to me to paint for her. I no longer do custom orders, but she seemed so easy to work with and was local and something made me say yes to her. Here is the desk as it was before….
It was a special piece to her because it had belonged to her grandfather and her own daughter was going to be using it. She chose a fun yellow, I believe it was "Sunshine Yellow", by Benjamin Moore in Aura eggshell and ordered some fun aqua knobs I had shown her on Anthropologie's sale page. She delivered the desk, paint, and knobs to me, and I got to work…
I removed the old knobs, sanded it down, and primed it with 3 coats of Kilz Clean start primer which is zero VOC. I chose this primer because I knew this desk was going in a child's room, and wanted it to be toxin free as possible. And I gave it the three coats because this primer is a little thinner- I wanted a very solid white undercoat since yellow has a tendency to be rather translucent. After priming, gave it 3 coats of paint, lightly distressed it, finished it with a clear wax, and then added the knobs. It now has a much more youthful and fun look!
The day that I emailed the pictures to Danielle, she informed me that her grandfather had passed away that morning. It made the desk all the more special. In her own words, "it's nice to have little reminders like that. Even if they're not extravagant or super valuable. Just a simple desk he probably shoved all his junk in like everybody else does." I am really happy her daughter will get to use it regularly, and that they will have this special constant reminder of her grandfather. I am a true believer that things happen for a reason, and I knew there was a reason I took this order on- I am so glad I did it and look forward to working with Danielle again in the future.

Now it's your turn to show off what you have been working on!


RULES:
1. Your post must be a completed original project and must be a furniture redo or build.
2. Your post must be new to my parties- do not link something you have shared on this blog before.
3. You must be a follower to party here.
4. No etsy shops or the like!
5. You must place my button or a text link in your post or sidebar.
6. Leave others some comment love!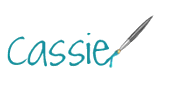 Pin