Happy POWW! I have a fun little dresser to share with you today! But before I do I am going to share a couple of fun pictures from the past few days with you. 🙂 Humor me. Saturday both kids had soccer games again. I told you last week about Emmy scoring her first goal. Well, she has really "gotten it" and scored two on Saturday. The best part is that she has a huge grin on her face the entire time she is out there running on that field. I just wanted to share a post-goal victory photo with you, because she's cute and I love her. Here's my little tigershark! (That's their team name since they couldn't choose between tigers and sharks).
And yesterday we had a birthday around here! This guy turned 9….
I took him out for a long rainy birthday walk. I don't know that he enjoyed getting wet, but he enjoyed snuggling once we were home and dry! Happy birthday, Jake…. here's to many more years of being my number one walking buddy!
And now what you came here for…. furniture stuffs.
I picked this dresser up this past weekend and was able to get it all done in one day. (And before anyone gets mad at me for painting over that lovely grain, let me tell you right now that it's faux grain).
I had JUST received my box of Miss Mustard Seed's milk paint in shutter gray from my friends, the Vintage Shabby Chicks, and had been wanting to find the right piece for it… and this was the perfect piece!
I sanded it all over as the finish was uneven and rough. I left some spots unsanded though just to give the milk paint some areas of questionable adhesion so I would get the chippy look I wanted. It worked perfectly! I gave it just two coats and then sanded and waxed it with a clear wax. I kept the original hardware which I thought was very pretty. Here is the dresser now after a quick and easy makeover!
I am really happy with the way this one turned out! If we have room (if items sell Friday!) I may squeeze this into our barn sale space this weekend. Otherwise, it will be available at November's barn sale!
Alright, your turn! And for the love of Pete, only furniture projects people. Or Pete's gonna get it.
RULES:
1. Your post must be a completed original project and must be a furniture redo or build.
2. Your post must be new to my parties- do not link something you have shared on this blog before.
3. You must be a follower to party here.
4. No etsy shops or the like!
5. You must place my button or a text link in your post or sidebar.
6. Leave others some comment love!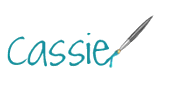 Pin