Happy POWW! Do you know what I did last week? I painted two tables that I completely forgot to photograph! And I already brought them to the barn… OOPS! I will have to snap some pictures next time I am there. Well, guess I won't be sharing those pieces today….
Instead I will share with you a cute little buffet I bought when I went yard saling with my friend Rebecca a few weeks ago.
It was a cute little piece in decent shape aside from some veneer chips. I wanted to try out a new color of Cece Caldwell's on it that I had just gotten from my favorite Cece dealers, Alaska Tundra gree, a very pretty cool sort of wintergreen color. With this paint, there is no sanding or priming involved, so I got right to work. I removed the hardware and the painted, knowing I wanted to preserve the original ribbon shaped pull. I gave this piece two coats of paint, distressed with a wet rag, and then waxed it with clear wax. Once that was done I highlighted some of the details with gilding wax in king gold, just to give it a little something special. I just love this gilding wax! It's the perfect touch of glam!
Here is the buffet after it's makeover. I love how the gold catches the light!
This was a fairly simple, sweet little piece. Now it's your turn to share your latest and greatest furniture projects!
Please remember the rules!
RULES:
1. Your post must be a completed original project and must be a furniture redo or build.
2. Your post must be new to my parties- do not link something you have shared on this blog before.
3. You must be a follower or subscriber to party here.
4. No etsy shops or the like!
5. You must place my button or a text link in your post or sidebar.
6. Leave others some comment love!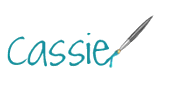 Pin