Happy Tuesday and happy POWW link party time! After a crazy busy weekend of working at the barn sale, seeing Twilight, and bingo followed by a late dinner and drinks with girlfriends (by the way, the bingo was for charity and prizes were donated by sponsors… I went with a group of 5 people and 3 won prizes. I was not one of them, but my friend Michelle won a kindle- how awesome!), I needed to just crash. And clean the house. And exercise. So after exercise and cleaning, I crashed, and crafted a bit. I don't do the crashing, sitting totally still very well. I am sure I will be sharing those crafts soon, but today is about furniture!!!!
I picked up this sweet corner shelf a while back for free. It had such sweet details and I could see it used in a little girl's room, with dolls, books, and ballet slippers. And let me apologize now because I do not have a before shot… GASP! No! She didn't! Oh yes, she did. Sorry.
Anyhow, moving on, because it had such a sweet feminine shape, I decided to go with a sweet feminine color, pink! I sanded it and then painted it with 2 coats (and a couple touch ups) of Benjamin Moore's Aura in Dream Whip, which was left from Emmy's vanity. Here it is on her vanity, to refresh your memory….

Pin
It's a soft shade of pink and not too cotton candy sweet…. more like strawberry ice cream sweet. Once it was painted, I lightly distressed the edges, and waxed it with a clear wax. Here is the after without a before! (It's like Sonny without Cher, Scooby without Shaggy, macaroni without cheese… I know it's a crime!)
Sadly, it's been sitting in my garage since it's been painted because I just don't think it is the season for pink yet! I may bring it to the December barn sale…. we'll see! I do love, pink, red, and aqua vintage ornaments together! 🙂
Alright, your turn! Last week you blew me away! This week you are probably getting ready for Thanksgiving, but hopefully you have something to share!
Remember the rules….
RULES:
1. Your post must be a completed original project and must be a furniture redo or build.
2. Your post must be new to my parties- do not link something you have shared on this blog before.
3. You must be a follower or subscriber to party here.
4. No etsy shops or the like!
5. You must place my button or a text link in your post or sidebar.
6. Leave others some comment love!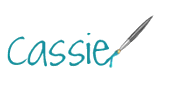 Pin