Happy POWW! You guys have had such incredible links lately that I get even more excited about this party and look so forward to visiting all the links!
This week I have a little table for you. I was on my way to soccer practice with Sawyer one night when I spied this little table on the side of the road out for trash pickup! I turned the car around, hopped out, and grabbed it! Sure, the veneer was all peeling off the top, but it had great details and was not trash worthy! Here it is after scraped all the veneer off the top.
The finish on the rest of the table was rather worn, so I didn't bother sanding it at all to prepare.
I recently ordered a couple colors of Miss Mustard Seed's Milk Paint from Vintage Shabby Chicks, and they were so nice to include a sample of French Enamel because I wanted to try it! I mixed it up and gave this little table two coats. And can I tell you, I love this color! It's such a fabulous just right shade of blue- vibrant but not too bright. I sanded it lightly to distress, and the paint chipped off perfectly. I then gave it a clear wax to finish it…. Here is the end result! No bad for a roadside find!
Love that naturally worn look!
Alright, your turn to share your latest and greatest furniture makeovers!
Please make sure you follow the rules!
RULES:
1. Your post must be a completed original project and must be a furniture redo or build.
2. Your post must be new to my parties- do not link something you have shared on this blog before.
3. You must be a follower or subscriber to party here.
4. No etsy shops or the like!
5. You must place my button or a text link in your post or sidebar.

6. Leave others some comment love!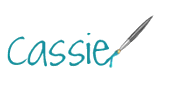 Pin