Happy POWW! Today is the day of the week we all get together and share our newest furniture makeovers. I can't wait to see what you have in store for me!
Before we get to that, I have a couple of things to share. First of all, as you can see from the button in my sidebar, I am a finalist in the Philadelphia Home Show next designer contest! I entered sort of on a whim, and am glad I did! The other finalists are the amazing Dana of Circa Dee, and Michael of Inspired by Charm, who I don't know yet, but follow on Pinterest along with 3 million other people. 😉 He has fabulous taste in pins, I do know that!
Secondly. recently I was interviewed by the lovely Jenai of Mymove.com and she shared a beautifully written article about my home and Holiday entertaining and decor. Thank you so much for the beautiful article! Click here to read the article.
And now to the party….
I have a simple little table to share with you today. I bought this coffee table for $10 at a yard sale early in the fall…
I loved its shape and the cross bar on the bottom. I tried to keep the leather top at first, but it just was not in great shape, so I decided to paint over it. I sanded the piece lightly and gave it three coats of General Finishes milk paint in linen. I lightly distressed the edges to make the details show up more. And finally, I gave it a coat of clear wax for protection. Here it is now!
I love this little coffee table! It has such a versatile shape and finish and could work well in so many spaces! I could not fit this piece into our barn space for our sale this coming weekend, so it will be available in January, most likely! 🙂
Now it's your turn to share your latest!
RULES, please.
RULES:
1. Your post must be a completed original project and must be a furniture redo or build.
2. Your post must be new to my parties- do not link something you have shared on this blog before.
3. You must be a follower or subscriber to party here.
4. No etsy shops or the like!
5. You must place my button or a text link in your post or sidebar.

6. Leave others some comment love!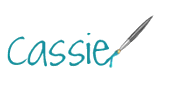 Pin