Happy POWW!!! I am soooo excited about my little project today. A couple weeks ago when I did the party features, I shared two awesome Christmas chairs.
This one from Lake Girl Paints…
And this one from A Vintage Fairy.…
These amazing chairs had me hungering for my very own Christmas chair. I found this chair on freecycle, that needed some love….
I gave it the love it needed and here is what I came up with….
It's my Swedish inspired red Christmas chair! For all of the details on how I repaired and painted the chair with one of my all time favorite reds (You will want to read about it- no priming and only 3 coats of red, that's pretty good!), head on over to The DIY Club. All the details about the repairs, paint, distressing, and finish are over there.
And I am so excited because I am KEEPING this one!! It will give us extra holiday seating it adds a little festive cheer to the corner of our living room.
Before you link up your furniture project, remember to head over Before Meets After for a Christmas Craft today as part of "A Crafty Christmas"! And remember to share your own crafty Christmas projects at our link party. Here is a little peek at Lisa's project…
And now your turn to share your FURNITURE PROJECTS. Please remember the rules…
RULES:
1. Your post must be a completed original project and must be a furniture redo or build.
2. Your post must be new to my parties- do not link something you have shared on this blog before.
3. You must be a follower or subscriber to party here.
4. No etsy shops or the like!
5. You must place my button or a text link in your post or sidebar.

6. Leave others some comment love!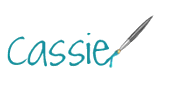 Pin