Happy POWW! I have a fun dresser to share today! First of all I want to preface and say that I got this dresser through my local freecycle and the ad said there were two dressers. So I called my partner Sarah to see if she wanted to meet me there and we would each get one. It was pretty much a midway point for us, so it was perfect. We got there and were thrilled at how cute the dressers were, but also had a chuckle because they were a pair! They are the same exact style and size, so I am anxious to see what she does with hers. While there, the gentleman also gave is each a twin bed, and yes they match, too!
Anyhow, I am sharing all of he details of this makeover at the DIY Club today, but I am going to give you a quick before and after here.
Before:
After:
Just click on the button to see all my DIY Club projects!

Pin
Also, while you are the DIY Club be sure to share your latest and greatest project at our monthly party. The prize package is awesome and chick full of all sorts of goodies for the DIY-er! (That's you!)
I am sharing here:

Pin
Pin
Pin
Pin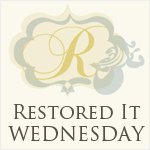 Pin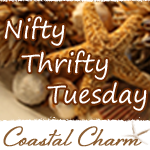 Pin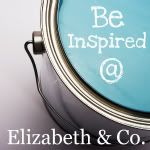 Pin
My entry into Domestically Speaking's Power of Paint Party is sponsored by Appliances Online and the Bosch Washing Machines.
Now, let's see what projects you have to share this week! Please remember the rules!
RULES:
1. Your post must be a completed original project and must be a furniture redo or build.
2. Your post must be new to my parties- do not link something you have shared on this blog before.
3. You must be a follower to party here.
4. You must place my button or a text link in your post or sidebar.
5. Leave others some comment love!