Happy POWW! I hope you all have had some great painting weather- I know I have!
Before I get into my project I want to let you all know you can find me over at Sugar and Spice in the Land of Balls and Sticks today sharing some redo-redos! Yes, that means I am sharing pieces I painted, and then eventually redid again! I hope you will pop over and see me at Marcia's!
The project I am sharing with you today though was no paint required as I had already painted it once!!! I painted this yellow desk a couple months ago and really liked it!

Pin
I brought it over to the Chartreuse & Co Barn Sale as part of Wild Rose's space there. Wild Rose no longer has a space there as the previous owner who had the space is in the process of moving, so I had to pick up the desk from the barn. When I went to get it I saw why it had not sold…. something heavy and metal had been set on top of it and dragged across…. leaving a couple of large scratches and gouges. Well, I no longer had any of the yellow paint left, so repainting the top or touching it up were not an option.
I decided to strip the top. I used citristrip which is my favorite stripper because it works well and is non toxic. It came off rather easily, and since I was just stripping the top, it was not so bad. Once I stripped the top I cleaned it with fine steel wool and odorless mineral spirits. I allowed it to dry, then I conditioned the wood with Minwax wood conditioner and allowed it to dry again. I then used Minwax in Jacobean Walnut (that I had on hand from my own headboard which is AWESOME and I have yet to show you…. he he!!!). Finally, I used Minwax wipe-on poly. I gave it two coats of poly, and used fine steel wool in between coats. And you know what? I love it SO much more with its new look! The dark top really ties in to the dark hardware. This piece will be available for sale this weekend at the Stylish Patina barn sale in Frederick, MD.
Sometimes simple changes can make a big difference! I think the wood top helps this piece have a little more sophistication.
Now it's your turn to show me what you have been working on! Remember there are rules! Follow them or I will send my flying monkeys after you.
RULES:
1. Your post must be a completed original project and must be a furniture redo or build.
2. Your post must be new to my parties- do not link something you have shared on this blog before.
3. You must be a follower to party here.
4. No etsy shops or the like!
5. You must place my button or a text link in your post or sidebar.
6. Leave others some comment love!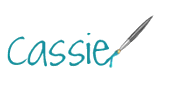 Pin