Phew! I survived the chaos of the last week…
Of course, there was Haven, and I already told you about the struggles I had arranging my schedule to get there. Well, then my poor mother in law, who was supposed to watch our kids twisted her ankle the Saturday before we were to arrive. She went to the doctor and was told it was sprained. While my kids were here, she discovered the doctor had made a mistake and it was in fact broken. So a huge thank you to her for watching my kiddos despite the fact that she has been in severe pain and is yet to be in a cast (coming Monday!).
I arrived in Atlanta Wednesday evening and all was well, or so I thought. I awoke Thursday to an email from my husband that said Jake had gotten out the night before and was still gone…. Jake is my baby, my dog, my walking buddy… I was devastated. I cried. I had a hard time concentrating, but tried to anyhow. I saw John in the hall with Berger, his dog, and it made me sad…. and I blurted out that my dog was gone… it was sort of pathetic really. Chris had to go to work, but changed out message on our machine to let people know what to do if they found Jake. THANK GOODNESS, a call was received around noon, and Jake was returned to our neighbor who took care of him, and gave him lots of water. Chris texted me to let me know he was alive and home…. I was so relieved. I couldn't imagine my mornings without him walking by my side. That night I ran into Sherry at the cocktail party, and I asked her to please tell her husband the crazy lady who lost her dog had found it. 🙂
So all in all, it has been a pretty crazy week, but very fun, too! I met so many wonderful people and am so glad to have connected in person with the friends I had met online. I can honestly say I love them all more in person- pictures coming soon, like in as soon as they post pictures I can steal. 😉
I also want to extend a huge and heartfelt thank you to Kathleen for opening her home to me for the days of the conference. Not only was she warm and welcoming, but she was authentic, awesome, funny, real, down to earth, beautiful…. I could go on and on. Love that girl! Her family was adorable and awesome, too! I only wish that we lived closer!
Right now I have just put the kids to bed, and am relaxing at my in-laws before I hit the road for the final ride home. Let's hope it goes as well as the ride here went!
I thought I would take this time I have to share with you my favorites from the party. I was able o go through most of them and even comment when I was here last Tuesday night, and just finished up a bit ago.
Not only is this dresser from the lovely Kristen of Sohpia's Decor gorgeous, but check out the staging…. it's artfully done!
Karin from Art is Beauty always creates beautiful floral dressers and this is no exception. Loving the colors she chose for the dogwood dresser!
The magnificent Chrissie of Chrissie's Collections showed off this fabulous milk paint dresser! I love how the graining shows through!
Pin
This chair from Decorating Insanity is just that- INSANE! LOVE! The turquoise fabric is painted! Insane in the membrane!
This bed from Domestic Imperfection was a true labor of love, but in the end it goes to show what wonders white paint can do!

Pin
Dana from the Crafted Niche shared this awesome antique armoire- loving the numbers!

Pin
And last but not least, how cool is this industrial mudroom shelving from Jill at the Junky Vagabond? Yeah, it's that cool!
Alright folks! Enjoy the rest of your Saturday night, and wish me luck as I head out for a 7-8 hour drive with the kids tomorrow morning!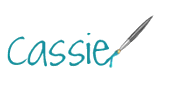 Pin