Happy Saturday! I am headed to Wild Rose in Walkersville today to work there for the day. If you are local, I would love to have you pop in and say hi! 🙂
We have had an awesome week kicking off summer! The kids have played with our neighbor friends a few times, playing in their wading pool, and then at out house in the hose. We discovered we have a blackberry bush and I picked some blackberries. We went blueberry picking with our neighbors. If you are local, the place we went to was a quaint gem of a place, and is pesticide free! It is called Frog Eye Farm in Knoxville, MD. It was nice and quiet, not crowded at all, and the owner was super friendly. There were tons of berries, and they are delicious! I made myself a blueberry, feta, and grilled chicken salad for diner! Yum!!!
Here is Emmy with our loot:
When we returned from picking blueberries, we released our butterflies we had been watching since they were wee little larvae. Here are the kids, ready for the release! (and as a side note, I let Emmy pick her outfit for the day….)
And here is Emmy, releasing one!
We also registered for swim lessons at the Y. I have been enjoying my morning walks this week, too- the weather has been phenomenal! And the kids have had "sleepovers" in Sawyer's room every night. There is nothing like hearing their little whispers and giggles back and forth. I don't mind at all letting them stay up late when they are being so sweet like that.
We also had lunch with friends yesterday, and look at the awesome goodies she brought me! Some fabulous vintage books, and some woodland critters that were her moms as a child. How special! The critters are already in Emmy's room!
This week has set a precedent for a fun-filled and relaxing summer.
This week there were so many fabulous projects linked up! I always look forward to going through them and being inspired.
I am SO in love with this dresser Karen from Redoux made over. She is lucky she is on the opposite coast. Because this baby has wheels and if she lived near me, she might find me rolling it down the street to my house.

Pin
Love this smooth like buttah dresser from Rachel at Thrifty Inspirations!

Pin
How sweet is this piece from Juniper and Roses? LOVE.
Love this idea from Monica at Decorating Insanity. Instead of painting the entire top with chalkboard paint, she painted a stripe down the middle!

Pin
Happiness is Ice Cream. And pink ice cream parlor chairs like this adorable one from My Fabuless Life.
I always love a good ombre! And I love the masculine shape and colors of this ombre dresser from Oops Redone.
Happy Weekend!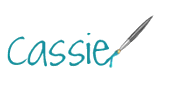 Pin