Happy Saturday! Hope you all are starting the weekend right. We kicked off summer (school got out yesterday) by getting ice cream with friends after school. Then we all headed to a night time outdoor showing of Dolphin Tale. We laid out on blankets under the stars and cuddled under more blankets. It was a great experience, and the movie was awesome as well. I was glad it was dark because I couldn't stop crying!
This weekend is going to be a crazy whilrwind again, this time all about dance dance dance! Today Emmy and I head to her dress rehearsal. This year she is in two dance numbers. Tomorrow night is the recital! I am so excited and so proud of my baby girl. I will be sure to take pictures.
This week was another amazing party! You people rock. You roll. You are outta control!
I am totally in love with this sideboard from Restyled Vintage. We just don't have pieces like this in the US. And love the paint treatment Karen gave it!

Pin
June and Bear shared this beautiful hutch that confirms that I need something pink in my life now. How pretty is this?!?!
Pin
Vintage Goods showed off this French beauty! I love it! She chose the perfect color!
Little Yellow Barn linked up this dreamy french hutch! Love the hutch and the fabulous staging!

Pin
Miss Flibbertigibbet shared this beautiful coffee table with a gorgeous finish!

Pin
La Force Be With You built this awesome outdoor dining table!

Pin
Redoux shared this awesome (so awesome I want to steal it!) outdoor room made with junk furniture finds! AMAZING.

Pin
Finally, what is not to love about this dresser from Love at Home Designs? Hello Tiffany blue!

Pin
Hope you all have a wonderful weekend!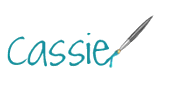 Pin