Happy weekend, friends! We are off to a soccer tournament today which will wrap up our Fall soccer season. This winter Sawyer is going to play basketball for the first time- I am looking forward to seeing that! And Emmy continues with dance, taking tap and acro this year. She practiced her cartwheels all summer long, and it shows. 🙂
Well, let's cut to the chase today and check out the amazing features from this week.
Please remember: DO NOT PIN FROM THIS POST. CLICK ON THE LINK TO BE TAKEN TO THE ORIGINAL POST TO LINK FROM THAT, OR REPIN FROM MY FEATURES BOARD.
Retro Restyling shared this amazing buffet…. The color is fabulous!

Pin
I am in love with this funky vintage modern piece with it's fabulous legs from Apprentice Extrovert.
This Restoration knock off bed from Sunshine on the Inside is incredible! What a lucky boy to have this room!
Another awesome Restoration knockoff came from Make Me Pretty Again….

Pin
Picked and Painted showed off this green dresser which has me wanting to paint something green. NOW. Be right back.
The Little Black Door reupholstered and painted these chairs and they are AWESOME! And there are some polka dots thrown in there for good measure, too, but you will have to click to see.

Pin
This piece from The Hollie Rogue totally caught me by surprise. It's a piece I think I would have walked by in the thrift shop, but it looks AMAZING now! Love the color and those shelves on the sides!

Pin
I also had a piece emailed to me by a reader, Marla. She recently redid a buffet and did a beautiful job…
Aren't they all awesome? There were so many great links this week, so many new to me blogs, and so many great colors! I had a blast going through all the links. Thank you for sharing and inspiring!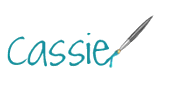 Pin