I wrote this post on Thursday night… I wanted to add that my heart goes out to all of those in CT affected by the tragic events of yesterday. At times like this, there are no words. Just pray. Just hug your babies. Just let the people you love know how much they mean to you. And do everything you can to be a positive influence in the lives of all the people you meet and see on a daily basis, because whether you know it or not, you make a difference…. in the smallest moments, just a smile even, you make a difference.
Happy Saturday! My in-laws arrived safely last night and we will be celebrating Christmas with them this weekend! We are all excited to spend time with them and celebrate! Emmy may or may not be receiving the Molly American Girl from my in laws…. I think she is going to be so excited!!! I can't wait to see her face. I also have a handmade gift I plan to share next week that I made for my mother-in-law. 🙂
Well, let's check out this week's POWW faves, shall we? It was a smaller party this week, but I imagine most people are getting ready for the holidays and not painting- I know that's me right now!
Please remember if you wish to pin, pin from the original source, or repin from my FEATURES BOARD.
Kristine from The Painted Hive shared these awesome chairs with seats that were replaced with metal- I love this idea! I have used plywood before, but this has a super cool look and doesn't need to be upholstered.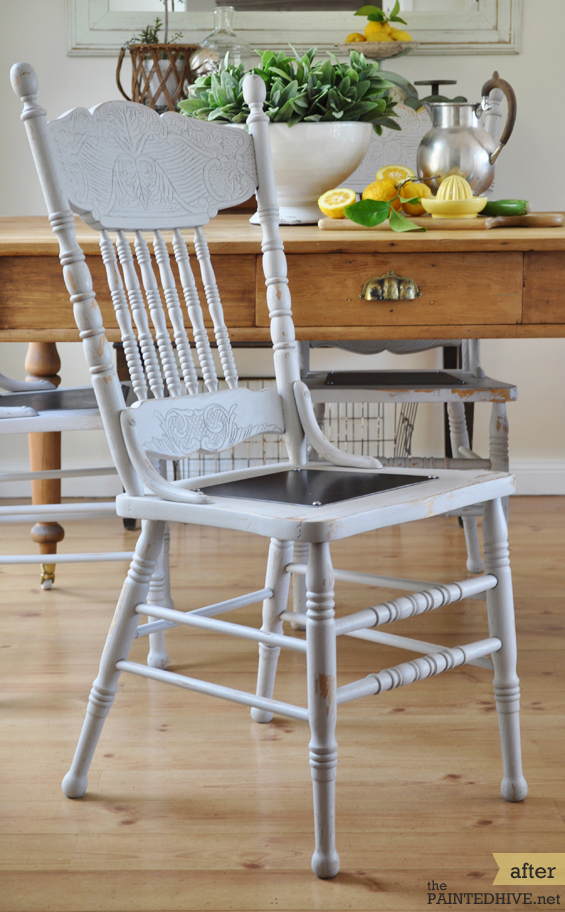 Dear Emmeline's Jessica showed off this amazing built in her husband created for her! LOVE it!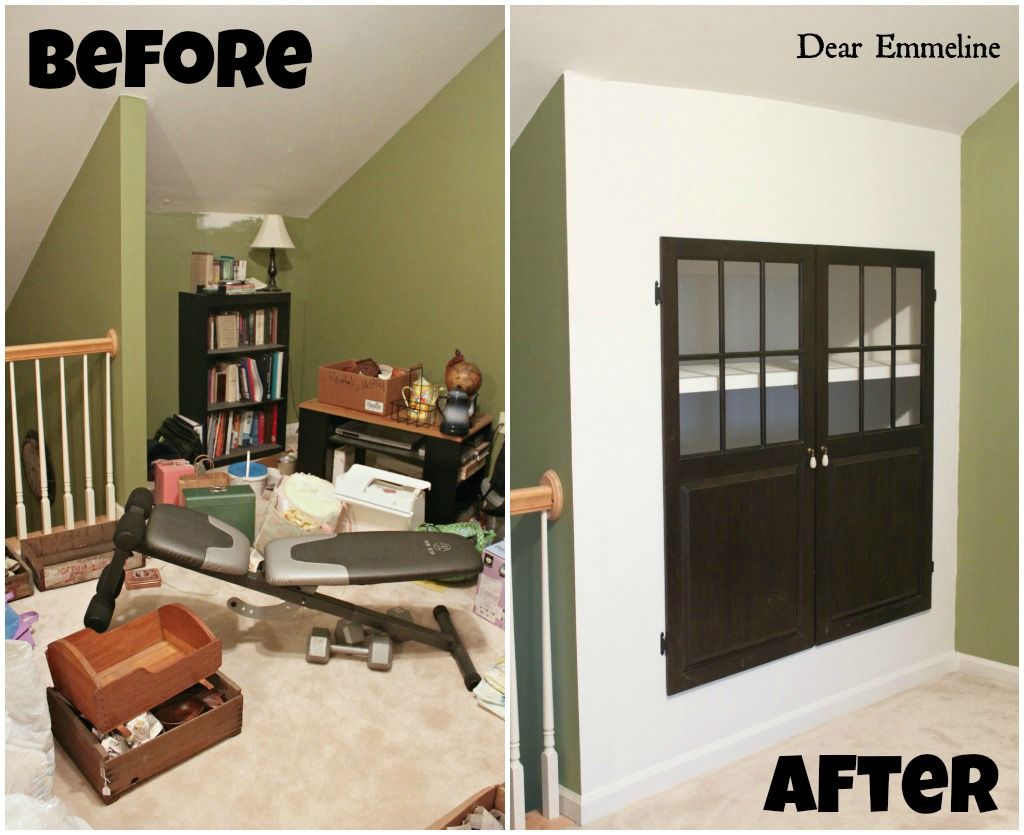 Pin
Groovy Green Designs shared this cool Where the Wild Things Are desk…

Pin
How gorgeous is this dresser from At Home, Sweet Home? Love those knobs!
And finally, love this "Jude" cabinet from Simply Reinvented. You have to head over to hear the story behind the name of the piece, and also send some prayers.

Pin
Happy Saturday! Hope you have an amazing weekend!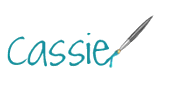 Pin