So last night I went to see Twilight: Breaking Dawn Part 2. It was really really good. The end. I won't give anything away. 🙂
Today I am headed to the barn again for a full day of work, and then I am off to a bingo night with some friends. Bingo is not really my thing, but friends are my thing, and I like spending time with them, so off to bingo I go! And tomorrow, my friends…… I. Will. Crash.
But for now, let's check out the faves, and let me preface by saying game on this week! You people outdid yourselves!
PLEASE REMEMBER IF YOU PIN TO PIN DIRECTLY FROM THE ORIGINAL POST, OR YOU CAN REPIN FROM MY FEATURES BOARD TO MAKE IT EASY. 🙂
Check it out….
Deny from A Girl and a Brush linked up a few fab projects, but this dresser in particular stands out to me…. LOVE it! And I need a paper circle garland in my life. Now.
This week there were TONS of amazing upholstery redos, too…
These chairs from Jennifer at Dimples and Tangles are so dramatic- LOVE them!
And this piece from Comfortable Carried Away is a classic rustic beauty! Check out those side details.

Pin
Another fabulous sofa redo came from MacGIRLver…. so bold and funky!

Pin
And maybe it's the season, but I was totally smitten by the buffalo check chair from Scribbler Unfocused.
Catherine from Paisley and Polka Dot Threads also shared a cool graphic bold pattern in red and white….SWOON!

Pin
Bad Rabbit Vintage shared this amazing painted table! Patience and talent, people.
And finally, I thought I was over campaign, but then Suite Revival reminded me of my love…
And so did The Weathered Door….

Pin
And now I am kicking myself for passing on the campaign dresser at goodwill for $30 a couple months ago…. what on Earth was I thinking???
Alright folks, off to work and then bingo time! Wish me luck!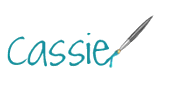 Pin