Happy Saturday! Any plans for this glorious Fall weekend? Here in Myersville the town is putting on its first Harvest Festival. The tradition used to be a Trolley Festival which had gone on for years. However it came to an end, so some members of the community joined together to create a Harvest Festival. I have to work at the barn today, but Chris and the kids are headed over after soccer for some pumpkin painting, magic shows, scarecrow making and more! My neighbor was in charge of all the children's activities, so I helped by gathering up all the supplies for pumpkin painting and the kids and I picked up 50 pumpkins this week for the event. We hope it is loads of fun and a great success so it can continue year after year!
Speaking of gathering 50 pumpkins, the kids and I took advantage of that task. Thursday they went into school 4 hours late, so we picked the pumpkins up that morning and took a stroll around the patch ourselves to find a couple pumpkins for our own porch to carve. We had SO much fun and since this is my blog, I get to subject you to pictures of my kiddos. I am in love with these two. This year I have noticed a huge change in them…. they are maturing, caring, funny, smart. And me, well I am proud.
On a huge sidenote, I often get comments about Emmy's cute outfits. Looking at these pictures I noticed that all clothes, Sawyer's as well, were purchased at Goodwill, and Emmy's boots were hand me downs. I just thought I would throw that out there, because it's nice to know you can get quality clothing at thrift shops!
Anyhow, because the kids have been having such a great year at school, we decided to throw them a "pizza party", which really just means we are ordering a pizza. Since we just picked our pumpkins we are going to make it a pizza and pumpkin-carving party, and will end our weekend with that festivity! We are just so proud of the people they are and want them to have a super special day to let them know how we feel.
Now let's check out the faves from this week's link party!
Remember: PLEASE DO NOT PIN FRON THIS POST. THAT IS NOT FAIR TO THE PERSON WHO CREATED THE PROJECT. PIN DIRECTLY FROM THEIR SITE. TO MAKE IT EASIER FOR YOU, I HAVE PINNED THEM ALL TO MY FEATURES BOARD, AND YOU CAN REPIN FROM THERE.
Bungalow 47 shared this amazing little piece which is a combination of Cece Caldwell's Paint and Miss Mustard Seed's Milk Paint… the result is stunning!


This Little Estate shared a fabulous gray masculine dresser redo. You really NEED to go see the before to truly appreciate the after- what a difference!
I think I might be in my Yellow Phase…. because I am loving yellow lately! This little yellow desk from A Swell Place to Dwell is amazingly sweet! And love the knobs paired with it!
Another truly sweet piece is this soft pink dresser from Mrs. White Twig and Tea… perfect for a princess!

Pin
The pop of color in this sideboard from Leisure Living is sooo pretty and fun! It's gorgeous anyhow, but then you add that pretty blue inside… swoon!
Junky Vagabond shared an atomic table makeover with a handpainted design true to the style of the table…. love it!
Hope you all have a beautiful Fall weekend!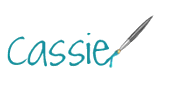 Pin