Happy Saturday and first day of Autumn! This morning I am headed off to the barn to work, and the kids are headed out with Chris to their soccer games.
Before I get into faves, I have a little favor/question for you. I recently purchased some frames at a yard sale. When I took them apart to make chalkboards I discovered (behind the ugly print in the glass) a photograph…. it is a class of people and it reads "Lancaster Class of '97". Clearly, it is from 1897, made obvious by the attire. I have googled and I cannot find any information about it…. does anyone out there have any ideas? It's so neat, but I want to make sure i properly research before I do anything with it.
And now, onto faves!
Quite possibly this is my favorite pallet project ever! I love this cart from Serendipity Refined, and it is so perfect for the season!

Pin
Weathered Piecesshared how she created three different pieces from just one dresser! My favorite is this console/dresser.

Pin
Blue Star Antiques shared this beautiful combination of black and white stripes and aqua! Perfection!
There were two incredible projects linked up back to back using Annie Sloan Florence….
This dresser from Carter's Cottage…

Pin
And this one from Shabby Sweet Tea….

Pin
My Passion for Decor shared this stunning desk…. Oh how I love the beautiful top!

Pin
How awesome is this chair from Number Fifty-three? I am in love with the fabric!

Pin
That's it folks! Have a happy weekend, and enjoy this gorgeous first day of Autumn!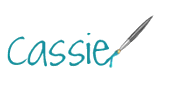 Pin