Happy Saturday! I have a busy weekend ahead, but all fun. This morning my mom and I are off to a flea market, then back for Emmy's last soccer game of the season. Later in the day we will head to Sawyer's soccer game, and then carve pumpkins! I already have mine planned….. Hope it works out! 🙂 Sunday Sawyer's got another soccer game, and then we are headed to our neighbor's church Halloween event. Lots of family fun this weekend, and lots of cheering from the sidelines. Hopefully Monday I will have some carved pumpkins to share as well as another last minute fabulous Halloween decoration. (I can say this because I did not make it!)
Anyhow, let's check out the features from this week's party. Not only were there some awesome projects, but some great tips, too!
And again, let me remind you to PIN THE ORIGINAL POST- NOT THE FEATURES POST. TO MAKE IT EASIER FOR YOU YOU CAN REPIN FROM MY FEATURES BOARD.
From Generation to Generation showed us how to preserve painting with liquid frisket! Who knew? She was able to salvage painting on a piece and still add to it her own look by painting the frisket over the area she wanted to preserve and then peeling it off when done.

Pin
I love the pop of pink in this desk from Simply Chic Treasures!
I love the transformation of this once washstand turned desk turned awesome useful piece from Forever Decorating.
Betsy Speert is the queen of upholstery and this chair proves that!
Design Dreams by Anne made a tallboy look like an apothecary! Way too cool.
Holly Do linked up a few amazing projects, but this one especially caught my eye… pretty details plus aqua equals big puffy heart kind of love.

Pin
Karen from Redoux is always redouxing awesome stuff, like these chairs. They are leather that she painted on! For real!

Pin
Another awesome chair makeover came from Blissful Bee.… I am in love. So cozy! So chic!

Pin
Shelly from Shizzle Design shared some great waxing and stripping tips, and showed the results on this awesome table.

Pin
And finally, Jessie from Nine Red always has super cool projects. I love this colorblocked stool- navy and gold together are pure love!

Pin
There was so much awesomeness going around this week. I hope you guys saved some awesome for the rest of the world! 🙂 Happy weekend!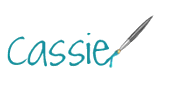 Pin