Happy Saturday! I am so glad the weekend is here…. Chris was away all week for work, and I am beat! I am looking forward to some R&R this weekend. And some wine. Definitely some wine. I think I have earned it. 🙂 Nevermind, I had my fill last night. 😉
You guys totally blew me away this week with your awesome creative projects! Here is a round up of those that really made their mark on me.
This cherry blossom dresser from Make Me Pretty Again is stunning! The colors, shape, and design all work together beautifully.
This bed from Birds and Soap is heaven for any little girl! I can't show this to Emmy or I will have a new project on my hands!
Love this beautiful table that is finished just right from Diary of a Wannabe Domestic Diva.

Pin
Suburbs Mama shared a redo of an outdated console… check it out now!
Upscale Downhome showed off her fabulous burlap stools. I love the graphics and ruffles- So unique!
My Third True Love shared this awesome rotating card display she painted gold! How awesome is this to display family photos- so unique!
Reloved Rubbish showed off this painted vinyl chair! How cool!!
Junky Vagabond gave a sad little table some TLC and bling. I know I always feel better when I get TLC and bling.
Doubletake Decor shared a great way to add some detail to a piece of furniture…. isn't it lovely!

Pin
That's all! Get out and enjoy your weekend! I am off to some yard sales and then the soccer field, and then Emmy and I are headed to the Fall Festival at Ginger & Spice Marketplace in Walkersville. Enjoy!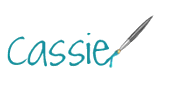 Pin