Happy Saturday! I have had a crazy busy week and now it is time to be a weekend warrior and bust out some projects! Woo hoo! I can't wait to finally accomplish something after this past busy month… I have had loads of fun, but don't have much to actually show for it, aside from some empty wine bottles and dark circles under my eyes.
Anyhow, you all linked up some killer projects this week and I am excited to show off my favorites!
I almost ruined my Mac by drooling all over it when I saw this fabulous dresser from Amy of The Salvage Collection. Amy kills it every. single. time. This piece does not break the pattern.
I just love the sweet and simple shape of the classic ice cream parlor chair in this lovely lilac from Stone House Workshop! It makes me want a mint chip ice cream. Can someone please get me one?
I am always a sucker for a campaign chest in a bold color! Love this blue one from Reloved Rubbish!
How amazing is this dresser from Leone Design? It is such a dramatic statement piece! It says "Look at me because I am awesome and I know it!"

Pin
I don't know if I will ever tire of chevron…. love this adorable side table from Kayboo Creations!

Pin
Shari from Turnstyle Vogue always provides me with wonderful furniture eye candy! Love the warm happy yellow she used on this hutch…. and paired with the wooden knobs- awesome!

Pin
Happy Saturday! Enjoy doing whatever it is the weekend holds for you!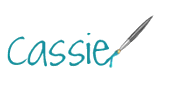 Pin