Happy Friday! Right now I am getting ready to entertain something like 20 women who are coming over for coffee and munchies. I spent yesterday afternoon scrubbing floors, baking banana bread, and cutting up fruit in preparation. Chris has to head to work early, and I will only have 30 minutes in between the kids getting on the bus and people arriving, so I wanted to get as much done yesterday as possible. I was pooped after all that, but I plan to kick up my feet with a glass or two or five of wine tonight.
Before cleaning and baking, I took a walk with my main man Jake, and we headed to the gorgeous waterfall again. I went early this morning which was such a nice way to start the day. I knew it was going to be chaotically busy, but taking a walk and seeing such majesty, hearing the water actually fall, feeling the cool air, smelling the crunchy leaves…. it helped me find my balance.
After the kids headed to school, Sarah and I spent a few hours yesterday at the barn, getting all set up and ready for the upcoming sale November 16, 17, and 18. I will be working both Friday and Saturday from 10-5, so if you are local come on by and see me! And if you are local, you might want to come by on Friday between 10-12, when someone you MAY have heard of will be their signing books…..

That's right…. THE Miss Mustard Seed will be there signing books for you! You can purchase your copy at the barn and then have her sign for you! We are so excited that she has agreed to come and spend some time at our barn! Oh, and we will even have some of her paint available for purchase as well! It's going to be amazing!!!
Now, how about a little peek into what Sarah and I have in store for you at this month's sale? Let the picture parade begin!
We crammed and crammed it full of goodies!
Sarah set up this little display- isn't it adorable?
Another spool project I completed! Spool snowmen!
This is my absolute favorite vignette!
What did I tell you? We are filled to the brim! I think we are just a little excited for Christmas…. Well at least I know I am! Happy Friday!
Hope to see you next weekend at the barn!
Oh, and a quick reminder to enter my giveaway for one of those fabulous toadstools in hairclip form!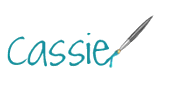 Pin