Hi friends!
As I told you on Monday, I had grand plans to work on the hallway this week! I had a lengthy list, if you recall….
– painting the trim white (Simple White by Benjamin Moore)
– a chalkboard wall where the front door sits
– a paint update for the front door (color to be decided)
– an update for the bifold doors (was hoping to find new doors, but just measured and they are an odd size, most likely will be painted)
– replacing the guest room and bathroom interior doors as long as we can find the correct size
– painting the hallway a shade of white, most likely cloud cover
– perhaps a stencil or wallpaper behind desk
– gallery wall of kids artwork


I have crossed off everything that is complete so far so you can see the progress I have made this week. Today I plan to work on the pattern wall, but no promises of a reveal as I need to make sure I like it first! 😉 But I am pleased with the progress I have made so far, especially since the trim is painted and that job is the worst. I imagine when my kids are older that will be the worst for of punishment I could bestow. "What??? You were out drinking with your friends? Thou shall paint the trim!"
Anyhow, let's take a look at the one wall that is 100 percent. Remember this wall, the one our front door sits on?

Pin
Let's take a little look now. Oh, and bear with me as I had to take some of these with my camera phone since I am still lacking the lens I need. Luckily my phone takes decent pictures!
As you can see, I went with aqua for the door. The color is Dutch Boy's Lake Champlain and I had plenty left over after painting my old sideboard as well as Emmy's craft closet, and a set of farm chairs. What can I say…. I love using this color? It's so pretty and a perfect shade of aqua. I already had the art hanging there and I wanted to keep it there so the white frames would pop against the chalkboard. The brass hooks were a Christmas gift from Chris. They originally came from Anthropologie. They are perfect for hanging the kids back packs…. before I had them I was hanging back packs from kitchen knobs!
I did have to remove the hooks to hang them again and I will tell you why in a funny little story:
One morning as I was coming down the stairs to finish getting the kids ready to head out to the bus, I saw Emmy with her back pack on, hanging on her owl hook. Immediately, I said, "Emmy?!?!? What are you doing??? You are going to rip the hook off the wall!!! Please get off the hook!" She looked at me desperately and said, "I am trying to, but Sawyer put me here and I can't get off!" The poor kid was stuck there, at her brother's hand! And needless to say, the anchors did not hold up to a 40 pound kindergartener trying to pull herself off the wall. Yeah, that really happened. Sawyer makes me prouder by the day. Sigh.
Anyhow, moving on, let's check out the details….
"Glad You Came" for our guests benefits! I also wanted to show you the light fixture. Chris hates our hall lights, but I actually like them! they are vintage-y and brass and I like them. Now I am sure many of you don't and I am OK with that. It's my house, after all, and I am the only one who has to really like them. Chris' opinion only matters some of the time. 😉
And the wall with the kids newly remounted hooks…
Here's a better view of the stag hook.
I also swapped out the switchplate on the left for a "rustic brass" one from home depot. It was actually called "rustic brass". I thought it paired well with the hooks on the other side of the door.
Here is a look at it peeking in from the dining room. I love how the citron candles currently on the table pair perfectly with the "Go and Do" print. I love looking at this wall now from a chair in the dining room…. It makes me happy!
Here is a better look at the candles and their match of the word "Go"… See how perfect?
I am thrilled that one big chunk of this project is done! Now to work on the patterned walls, the kids art wall, and those doors…. ugh those doors!!!!

Pin
Also, I wanted to let you know that I am thrilled to once again be part of Tiffany at Living Savvy's organization tips! (Though if she knew me in real life she might realize I may not be the best for organizational tips… ). Anyhow, as it turns out, my tip actually has to do with chalkboard walls and how they can help you in your grocery shopping. Check it out over here.
Happy Thursday!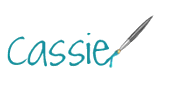 Pin
Sharing here:
Jennifer Rizzo

Pin
Pin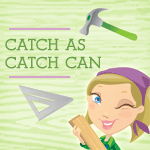 Pin
Pin>
Pin
Pin
Pin
Pin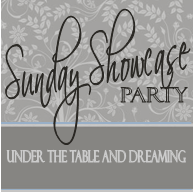 Pin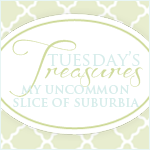 Pin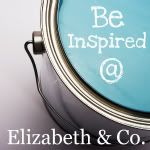 Pin