Disclosure: All of the opinions in this post are my own. I was not paid by Lamps Plus, but I was provided with product to review.
Happy Tuesday! It's been an exciting couple weeks around here as we prepare for our kitchen to be redone. A month ago I shared my dreams for what is currently my very ugly mustard yellow kitchen. In that post, I didn't touch at all upon lighting because I had not thought much of the details yet as I had the major work. Now that we are getting closer, I have selected all my lights, and over the past two weeks, they have all arrived. We will have lights above our new island, a new pendant above our sink, and a new chandelier in the dining room (which currently has a circa 1985 fan/light combo that is smoking hot, in case anyone wants to salvage it!).
Lamps Plus was kind enough to supply me with a new pendant for above the sink as well as the dining room chandelier. I am going to make you wait to see which lights I chose, but I wanted to share with you some of the lights that made my final cut, which are all on my lighting pinterest board.
For the dining room, I wanted something either industrial and rustic, or streamlined, clean, and modern. I knew I would know when I saw it. The room currently looks like this, and will stay basically the same, minus a wall being gone. 🙂

Pin
So here are some of my choices…
OK, so this one is really a splurge for me, so not really a choice, but this is my dream….
This wooden chandelier is AMAZING. AH-MAZING. Enough said.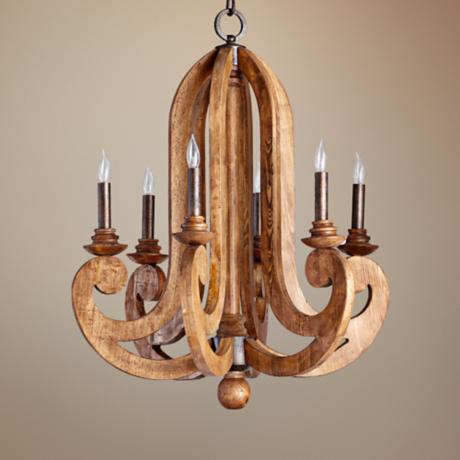 This faux antler chandelier is awesome, too! And I love that it is faux, as I would want to woodland creatures hurt or killed to make my dining room/kitchen dreams come true.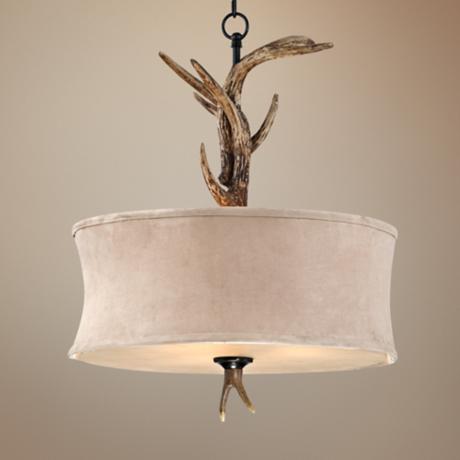 Love this Uttermost drum pendant. The finish is so very cool.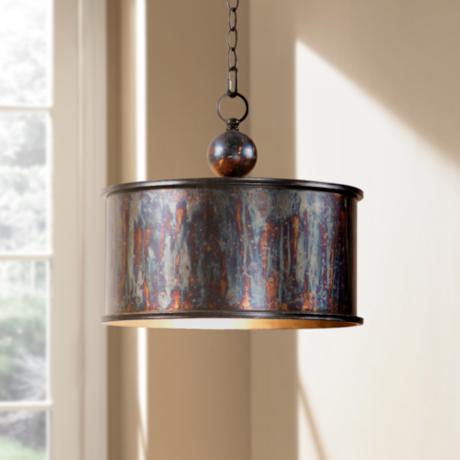 I love the industrial look of this Edison bulb chandelier.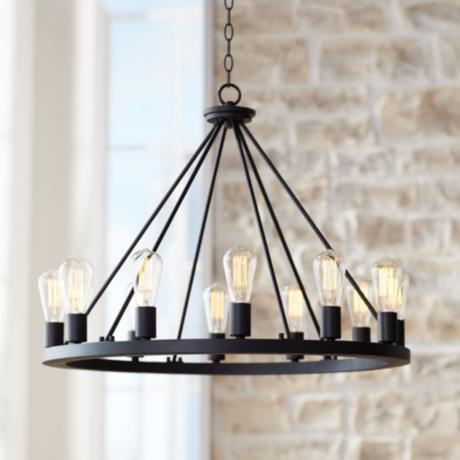 And I also love the sleek design of this slightly more glamorous chandelier.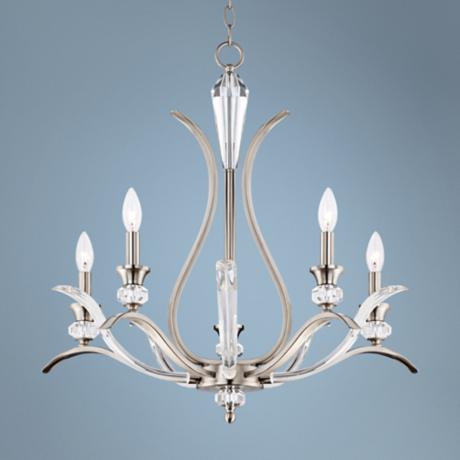 So which of these chandeliers do you like best? Which do you think I chose?
Now, let's talk about the pendant above the sink…. We have a corner sink with two windows, and I love that feature! The sink will stay where it is, although it will be replaced. If your eyes are sensitive to ugliness, look away for a moment while I remind you where the pendant will go…

Pin
See, it will go in that corner, where currently the ugly molding is hiding two awesome fluorescent flickering lights, again, in case anyone wants to salvage them. Anyone? Anyone?
Anyhow, let's move on to more attractive pictures.
Love this fun orb style industrial pendant….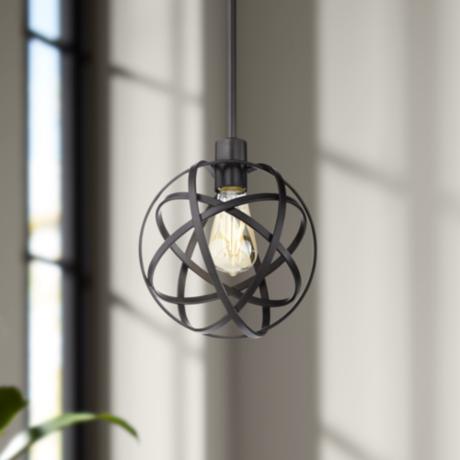 Here's another cool industrial pendant, a little simpler in style.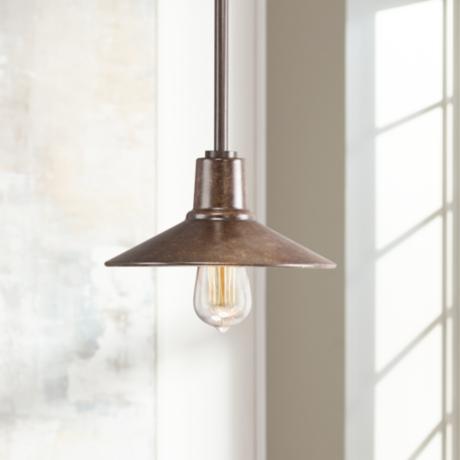 Love the color in this blue glass pendant! So fun.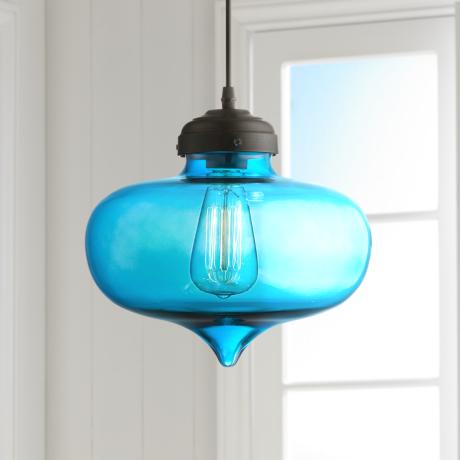 This one is super cool and reminds me of my brother… kind of movie style.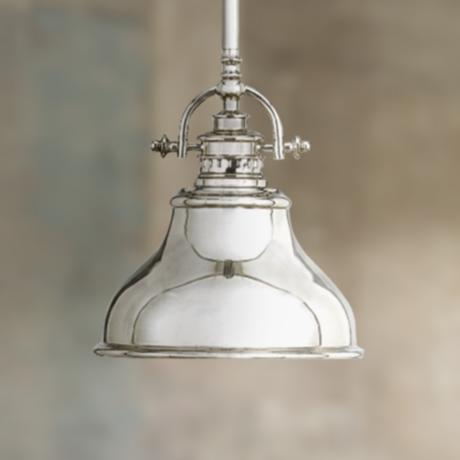 I love this clean glass globe light… light would flow right through it!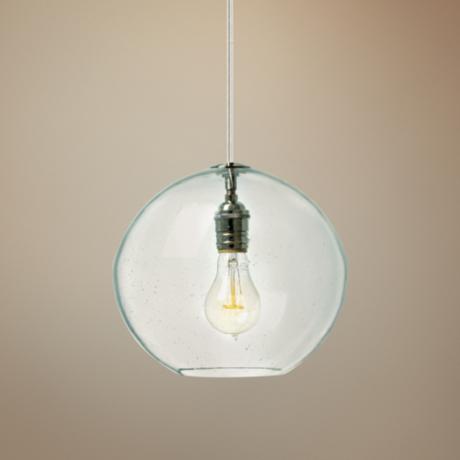 And I am in love with this diamond faceted pendant! It's stunning. I am not a diamond kind of girl when it comes to my jewels, but I am when it comes to my lights! Shine bright like a diamond.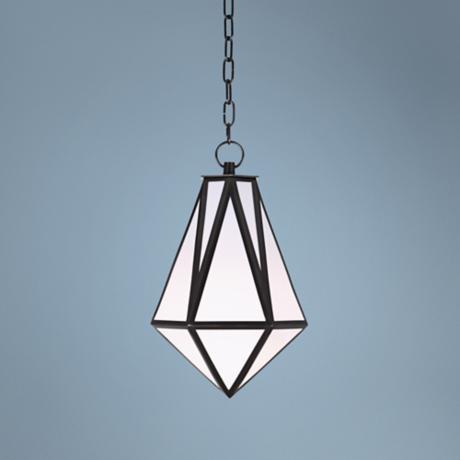 And this one would have been a total splurge, so it didn't make the final cut, but hello shiny brass orb light. I think I love you.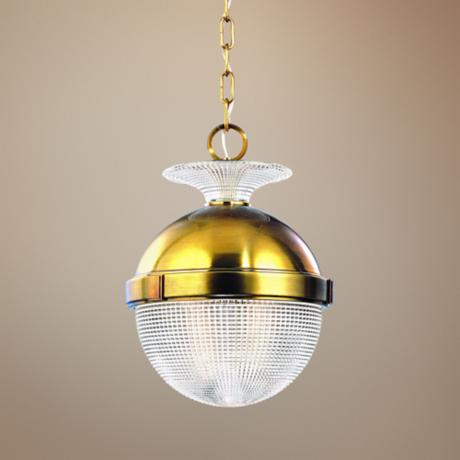 So again, I would love to hear what you would choose and what you think I chose? Do tell!
And remember to check out my pinterest lighting board to see all of my top picks!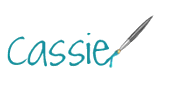 Pin