Happy Friday! I know you are wondering where our Friday guest is… no worries! Sometimes life happens, so she will be fashionable late and you will end up with a special week with two guests next week! And…. I am so excited because I have an AWESOME giveaway for you on Monday. I can hardly contain myself!
Anyhow, I have not shown you all the playroom in this house much. It's down in the finished half of our basement. I did show you a picture from the old rug dog pee snowball effect post…..

Pin
Yes, I know that is just a tiny peek. I just have not yet worked much on the room. It's serving its purpose and I have plans, but I also am in no rush on this room. I'll get there when I get there.
Anyhow, I was loving these little school chairs with the table, but as it turns out, they don't give the kids much leg room. I have decided that we may as well just upgrade to an adult sized set so that we can all sit there to do homework, art, etc. I have been hunting for a couple months for the right table at the right price. I would love to get a solid oak antique round pedestal table like this.…
Of course a larger table will require larger chairs and I have just the thing already on hand! I found these chairs at a yard sale this summer…..
I am not usually a fan of Windsor chairs, but I loved the sweet cottage style of these and the plank bottom seats. I painted them in Annie Sloan Provence Chalk Paint, lightly distressed them and then waxed them with clear wax. I actually brought them to the barn and the shop and they have not sold, so I think they were just meant to be ours. Here they are now….
I think they will be perfect for us once I find the right table! I have not made too much progress in the playroom otherwise…. I hung some vintage comic posters I found on Freecycle for Sawyer, and several maps. But I recently found a giant atlas, and i may end up wallpapering an entire wall in maps…. time will tell! The nice thing is that the room is for the kiddos, and right now it has all the toys they need in there! So they are happy with it, well designed or not!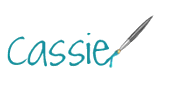 Pin