Welcome to a pumpkin parade link party! This past week several bloggers, including myself shared 12 pumpkin projects with you.

Here's a recap for you of what was shared…
Now, it's time to share your pumpkin projects!

You can link up on any of our blogs listed above. Please use a permalink and link to as many projects as you wish, as long as the posts involve pumpkins. The linky below will stay live through Tuesday. Next week, each of us will spotlight a few of our favorite projects on our blogs. We'll also pin those projects on our shared Pinterest board.

The only rules:
1. Please share a pumpkin post – could be decor, crafts, cooking or something else.
2. Please link back to the Pumpkin Parade and at least one of our blogs.
3. Please go to at least one other blog and comment. This is what makes the parade extra fun.

Can't wait to see your projects!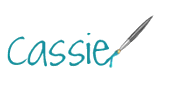 Pin