Hi all, just popping in on this Sunday to fill you in on the tragedy that has shaken our community. Last Friday morning, I told you about being woken by Chris around 11:45 Thursday night. I opened my eyes to see red flashing lights in the window, and Chris proceeded to tell me about the large flames, flames so large that he thought the house on fire was actually one closer to us than it was. By Friday morning, we learned which house it was, and sadly, it housed a family of 6- mom and dad, and 4 young girls, ages 7 months, 3, 6, and 8. The parents were able to get out their infant and their 8 year old, but tragically, the other two girls did not make it out. As I write this, tears fill my eyes, and I can't comprehend how this family will move on from such devastation. And I can't even begin to put into words how horrific it is.
What I do know, is that this town is small in size and numbers, but HUGE in love, compassion, and caring for its people. We are all pulling together to do what we can to help this family. I wanted just to share some ways that you can help, if you are so inclined. Gift cards are being collected, money is being raised, clothing is being donated. All information (including sizes needed) can be found in this article from the Frederick News Post. If you prefer to donate clothing or gift cards which are being dropped off locally, please email me at [email protected] for my address. I am happy to collect those items and drop them off myself.
Yesterday we headed out in the morning. As we returned we saw a white satin ribbon tied to our mailbox and noticed that from our house on to the cul de sac (the houses all closest to the tragedy) all had white satin ribbons. In times like these, those small thoughtful gestures mean so much. It fills us with a sense of solidarity. I don't know who did that, but I want to thank them.
Thank you so much for your consideration, thoughts, and prayers for this family.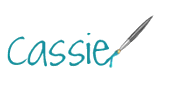 Pin