I recently met the sweetest couple who have just returned from Africa with their kids. They are both absolutely adorable, and geunine people. The piece I am about to show you is the last of their bedroom pieces for me to work on. I was so excited when Amanda brought me this adorable vintage vanity to paint for her, and even more excited when she asked if we could do it in red!

Pin
She left it up to me as far as which red to use. She had just purchased this bedding from Anthropologie so I went to my local store to see it in person so I could see the colors. And of course, I welcome any valid excuse to go to Anthropologie!
I had just finished another piece for her- a dresser- with the same finish I had given the teal dresser. So when we looked at hardware we chose some in the teal/aqua family, also from…. you guessed it… Anthropologie!
Red is always a tricky color to work with as it has a deep base and is almost translucent so priming with a tinted primer is a MUST. I used a Benjamin Moore tinted primer that I had on hand and put two coats on. Then, I looked through my own red paints. I had two options- Deep Rose by Benjamin Moore which has a brick tint to it, or Showstopper Red by Sherwin Williams, which as the name suggest is pretty vivid. I only had a little of the Deep Rose left, so I mixed in some of the Showstopper so I had about a half and half mix, and the color came out exactly where I wanted it. Once it was painted, I distressed the edges by hand, and rubbed Provincial stain by Minwax over the enitre piece. When that was dry, I put a coat of Polycrylic on it to protect it.
Here it is now! Oh, and I did paint the mirror and spindle posts for it, but I didn't have the mounting hardware to put it all together and show you- Amanda had held onto that so it wouldn't be lost. I am thrilled with how it came out, and glad it is going to a good home!

Pin

Pin

Pin

Pin
Linking to…

Pin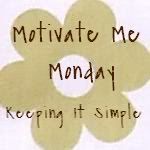 Pin
Pin
Pin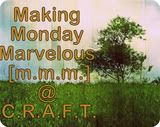 Pin
Pin
Pin
Pin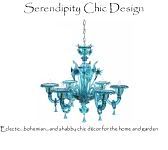 Pin