I don't normally post on Sunday, but as I sit here drinking my coffee, listening to the kids play and buzz about the first day of December excitement, I contemplate my blog posts for the week. Some are already planned and scheduled, of course. But I felt like I could not head into my post tomorrow without telling you about our family's loss last Friday morning.

Pin
Thursday morning as we prepared to head to my parents house for Thanksgiving, Chris and I exchanged knowing looks. We knew that Charlie was struggling, and we knew that we would make it through the day and take him to the vet the next morning…. his time had come. He had no more joy, and could barely stand up. We gave him lots of petting and loving, and headed off for Thanksgiving. When it came time for everyone to say what they were thankful for, I announced my thankfulness for my family and friends, the wonderful food in front of us, and the years we had with Charlie.
After dinner, Chris had to go to work, so the kids and I returned home to the dogs. When we returned I carried Charlie outside to go to the bathroom, but he could not stand, and just tipped over. I brought him inside, and he immediately had an accident. I cleaned it up and laid Charlie on his bed, got the kids set up with a Christmas movie. As we sat down, I heard Charlie get up. Though he could barely walk, he was restless. He eventually found the Mexican blanket I had under our dining room tree, and laid there, though still breathing hard and visibly uncomfortable.
Once I put the kids to bed, I went to Charlie. I knew that tomorrow would be it, so I picked him up and just held him and cried and told him how much I loved him. I laid him back on his bed, and waited for him to lay his head down, then went up to bed myself.
Friday morning, we woke to see him laying on the wood floor in the dining room, breathing heavily. Sawyer was headed to a friend's at 8:30, so Chris and I planned to go to the vet after he was picked up. Emmy wanted to come with us. We were all huddled in the dining room, after getting Sawyer ready to go. I told the kids to pet him and love him and say goodbye. We all cried, Jake paced uncertainly around Charlie. At 8:25, Charlie took his last breath in our home surrounded by his brother and his family. I miss him terribly, but I know what a blessing he was to our family, and I am so thankful that he went at home with all of us here. We laid him to rest in his favorite spot in the backyard, under the trees, where he would howl at the squirrels. I am sure he is up in heaven now, chasing squirrels and howling away.
RIP Charlie Brown Bustamante
May 12, 2000-November 29, 2013
We miss him so much, but Sawyer said it best when he said his goodbyes….
"I love you and I will never forget you, Charlie. You will always be in my heart."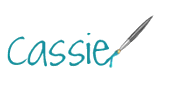 Pin