Happy Wednesday! I have a little girl at home with me today with an ear infection. She started complaining Monday morning that it hurt a little. We gave her motrin and she seemed to be OK and had no fever. Yesterday she headed off to school in good spirits, but then I received a call that she was complaining of an ear ache. I picked her up and took her to the Dr. and sure enough, she has a little ear infection. We started medication, but they say it takes 24 hours before it's in your system and you're not contagious. So, I've got a sidekick for the day. I have a meeting with my Sweet Clover co-owners, and Emmy is looking forward to tagging along. Hey, maybe she will shock us with her creative input. 😉
Anyhow, I have a good friend here who is currently redoing her kitchen and knocking down walls as well. Along with her redo, she decided to get rid of her old vintage dining set and asked if I'd be interested. We agreed on a price, and she even brought it to me in her van. I haven't worked on the chairs yet, but the table is ready, so I thought I would share it. ANd unfortunately I forgot to take a before, picture, but it was just work wood, and very similar in shape to this dining table I painted. So here is a before of the similar table….
I actually love the shape of the new one a little more- it's slightly softer and more feminine. Anyhow, the top was in decent shape, though not perfect. To clean it up, I mixed one part white vinegar and one part olive oil. I let it dry, and then I used dark wax to freshen it up and give it a little luster. Once the dark wax dried, I buffed it to a slight sheen.
The base was so pretty and I wanted to keep it soft but give it some life and color. I chose Annie Sloan's Duck Egg. It only needed one coat. I lightly distressed it with fine sandpaper, then pulled out my secret weapon to achieve this finish which I have used in the past. The day I worked on this table was around 80-85 degrees and sunny. It was the perfect day to let me Golden Oak Briwax sit out in the sun and melt.
Once the wax melted, I used a wax brush and applied it, rubbing rather hard as I applied so that the paint would wear off. I just love the look this method creates- it appears truly worn. I let the wax dry, and then buffed it with a clean rag. Here is the final product!
If this table would be able to survive on my porch, I'd be keeping it! But the top is veneer, so I don't think it can weather the elements. So off to the barn it goes!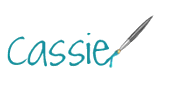 Pin
Sharing here:
JENNIFER RIZZO