Happy Thursday! Can you believe the weekend is almost here? I have been busy this week getting ready for the barn sale this Saturday at Sweet Clover, as well as the Hometalk Halloween Hunt we are hosting that day for local bloggers. It's been a chaotic week, to say the least, but it's going to end with a bang! Yesterday I took the day off from being at the barn and hit a thrift shop and headed out to lunch with a friend. I also wrapped up some projects, including this dresser I am about to share. I recently found it at a thrift shop.
Here is what it looked like when I found it…
It was a simple dresser and I felt like it was a case of "less is more"in terms of the makeover. I just wanted to keep it simple and charming, but add a little touch of glam. It was already stripped for the most part… perhaps a very light finish was on it, but nothing glossy. I removed all of the wooden knobs which gave it a country feel, and created a mixture of about 3:2 Paris Gray paint to water. I wiped i on with a rag following the grain of the wood. It dried quickly and once it dried I gave it a clear coat of wax. I love that you can see on the second drawer where it once had an applique.
Finally, to give it the last touch it needed…. some glam… I contacted D. Lawless Hardware and they provided me with these gorgeous glass knobs, the clear glass and oil rubbed bronze victorian glass knobs.
The knobs make all the difference, as you will see.
Here is an instagram shot I took after it was washed before the knobs were added…
Here is where the applique once was- I love its faint outline.
How gorgeous are those knobs?
I love its petite little feet, too.
I had to take pictures quickly. Currently the stink bugs are a huge problem and they land on everything outside. They cover our siding and windows, and they land all over my projects! I snapped a picture, just for you.
Seriously, they are all over. I think I flushed about 30 down the toilet yesterday. I wish for two things in life…. for all stink bugs to go away, and world peace.
Have a great day!


Sharing here:

>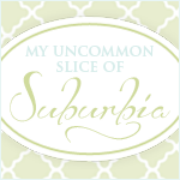 Read more at http://diyshowoff.com/2013/10/06/that-diy-party-37/#bSRpBwxXUls7ubBe.99