Happy Monday! I hope you all had a fabulous weekend! The sale went well, and we ended the weekend with a lovely dinner with friends.
How about we start the week with a fun furniture makeover? If you like me on facebook, then you may have already seen this dresser. 🙂 I purchased it last week off craigslist and it had such a classic shape that I could have gone any which way. I took an impromptu vote on facebook to see what colors you guys wanted to see and several of you mentioned orange, so I ran with it!
Let's check out where we started.
Ok, so that is not exactly where I started…. that was taken after I scraped and scraped all the veneer off the top as it was warped and missing a square section (this the painted square area you see). It was painted a burgundy. Aside from the veneer issues on the top, it had great bones and the drawers opened beautifully.
The heat and humidity worked in my favor and made peeling he veneer off a little easier. I worked in sections, taking breaks to let the humidity soak in when I reached a tough point. Once it was all scraped off, I sanded it down with a higher grit paper (80), then switched to 160, and then finally ended sanding with 220. It was an awful lot of sanding, but well worth it. The top was constructed of 4 boards, so I knew a rustic wooden top would look great. I conditioned the wood, and then stained it with a light coat of Jacobean. Once that was dry, I waxed the top with a clear wax. I applied two coats of wax for protection and then buffed it.
For the body, I sanded the whole piece with 160 grit paper. I knew I was using orange, and because I am thrifty, I used leftover Orangeen paint from Dutch boy that was used in my kids bathroom. Now, if I had ben smart I would have used a tinted primer, but I decided to experiment instead. I made a DIY chalk paint with the orange paint, and planned to use that as primer. I applied two coats of that, but then still had to apply 4 coats of the paint to get the look I wanted. Lesson learned- trust my instinct on tinted primer!
Anyhow, once it was all painted and dried, I gave it a good distressing, and then went over the whole piece with Annie Sloan dark wax. I don't typically like this wax because it can be so dark, but I wanted to really deepen the orange, and it seemed to help! Once that dried, I buffed it, reapplied the existing hardware, and voila!
I loved asking you all for your opinions and I might make that a regular thing on facebook! It was fun!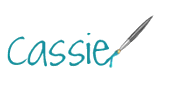 Pin
Sharing here:
Jennifer Rizzo