Today I am over at The DIY Club sharing all the details on how I took this broken little dresser from this….
to this….
Head on over to the DIY Club today for all the details!
Also, I am long overdue in the thank you department! 🙂
A while back I was so excited to win a giveaway from one of my favorite blogs, Nellie Bellie. The giveaway was from an etsy shop and I was going to order an awesome Star Wars eye chart print for Sawyer's room. His birthday at the time was two months away so there was plenty of time. Unfortunately said etsy shop never came through, constantly spewing lies that they were on vacation, then they shipped it…. yet it NEVER came. Of course I was sad about it, but what can you do? Well, Janel, being the kind and generous blogger that she is felt bad and surprised me by sending me TWO awesome prints for Sawyer's room! She ordered me an R2D2 as well as a C3PO book page print from this fabulous shop!
For now, they are hanging over the beds in Sawyer's room and I am thinking of painting red rectangles on the wall to anchor them…. any other thoughts?
Aren't those super cool? We sure love them! Thank you, Janel!
Now, also a long time ago, my brother's girlfriend created this awesome crayon art for Emmy! It's colorful and sparkles… Love it! Thank you, Viri!
And finally, when I was stuck on the couch with my leg up, I received an email from my blogging buddy, Dana, who is seriously one of the nicest people out there. Once a week she shares a random act of kindness that she and her kids have done…. I love reading them! Well, she send me an email and wanted to send me something. I was so excited and secretly hoped it would be one of her original pieces of art. And when it came in the mail and I opened it, I was beyond THRILLED!!!!! I finally had the perfect place to hang it in our living room. (By the way, Below it is an antique street sign that is printed on a screen. The shadows were making it very hard to show up in the picture, but it says "Queen Anne Rd")
I had my chick paintings from Lydia there, but they were more Spring/Summer, so now I have a Fall/Winter look there! LOVE it!
Dana is SO crazy talented- you must check out her blog, Make Them Wonder!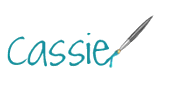 Pin