So yesterday Emmy was home with me as Kindergarten does a staggered start. She had her first day Monday, then goes back today. My business partner, Sarah aka The Thriftress, was coming over so we could go thrift and then come back so our daughters could play and we could all have lunch together (including a salad I was going to make using figs from my mom's fig tree!) Well, plans totally changed.
Let me backtrack a little here. A few days ago, Emmy had accidentally broken a drinking glass. It was one of Sawyer's Star Wars drinking glasses I had given him for his birthday, so I was consoling him while Chris cleaned up, and tossed the glass into the kitchen trash.
Yesterday when I went to put the trash out, I didn't think about that glass…. I carried it out to the driveway and felt something sharp, so I tried to move the bag to readjust. When I did, that something sharp (which turned out to be two sharp pieces of the glass poking out) cut me deeply in two places across my left calf. It was pretty messy and scary and I was bleeding heavily. I ran into the house where Emmy was in the kitchen, and I grabbed some paper towels and wet them quickly and sat on the floor. Emmy stayed very calm, thankfully, and as I asked her to get more paper towels and wet them for me, she obliged and was super helpful. I called Chris in a panic, because I didn't even know what hospital to go to, but I knew I needed to go. He suggested I call our neighbor, so I did. It turned out Travis, my amazingly talented neighbor who built my headboard, was still home and about to take his daughter to school. He came right over and even brought bandages and wrapped up my leg for me. He then drove me, Emmy, and his daughter to the emergency room. Once I was checked in, he took Emmy with him to bring his daughter to school. (She happens to be in Sawyer's class so I made sure to tell her when she got to school to let him know I was OK. I was afraid she was going to let him know that she and her dad brought me to the hospital and I didn't want him to worry). He then waited in the lobby with Emmy. I ended up having staples put in my leg- I didn't count and I didn't really look as it was pretty gross… but I would guess there are somewhere between 10 and 15 staples in my leg at the moment. It's covered with bandages thankfully, so I don't have to look at it til it's time to change bandages (as I typed this yesterday afternoon!)
I am doing fine, and the doctor said I would be able to even ride my bike with the staples in. I took yesterday easy and sat on the couch with my leg up, but I think by tomorrow I will be ready to try heading out for a ride. I learned a couple of things through all of this….
1. If you throw broken glass into your trash, take it out immediately, or wrap it in newspaper before even throwing it away.
2. Good neighbors are priceless, and we have the best. We will be surprising them with a gift card to Carraba's (one of their favorite places to go) as well as an offer to babysit whatever night they use it. I don't know what I would have done if Travis had not been home, and I am so thankful.
I am stapled and put back together, and am thankful for general good health. A few staples never hurt. I may end up with some scars, but at least I have my legs, right?
Now onto today's project! Recently I acquired a few empty wine crates. Don't ask how. I didn't drink all the wine that came in them… Ha ha! Seriously though a friend gave me some stuff to take home and she used them just to box them up, so they were free to me! I knew I could use them for something, and literally two days after I got them I came across this post from Sand and Sisal. And I pinned it faster than you can say pinspiration!
Kim took this plain old box….
And gave it a more weathered look and added handles…
Didn't Kim do an awesome job? I love the washed gray look she gave these boxes. You can read the full tutorial for hers on her site.
I didn't take a picture of mine before, but they were similar to Kim's- just plain unfinished wood with the brands stamped onto them. I did have to remove some sticky labels as well and sand those areas lightly.
I wanted mine to have a warm rustic look, so I used Annie Sloan dark wax to both stain and finish them. I used a rag to just wipe it on.
Then I went through my stash of hardware to find some handles I thought would fit each well. I drilled holes, added the handles, and voila!
This one had a red stain on the two ends of the box, and I sanded it to weather it before I applied the wax.
Thank you so much, Kim, for the inspiration!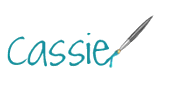 Pin
Sharing here:
Nellie Beliie Stinky Linky