Yesterday was a very busy day and the title pretty much sums up our day! Chris had to work, but I took the kids to the monthly breakfast buffet at the Myersville VFD. Emmy had her fill of bacon ( the girl loves her bacon) and Sawyer had a nice stack of pancakes. Then at 9 am, Santa arrived! The kids got to sit on his lap and tell him what they wished for. Sawyer spouted a list and I had to cut him off, but Emerson was too happy and just smiley and couldn't even think of what to say. Their picture was taken for a local paper, so I will find out later this week if they made the cut! But for now, here is my own picture. And I know Sawyer needs a haircut. I know.
After that it was back home for Christmas movies, and more peanut butter ball making! I used this recipe, but my m&m loving son had the idea to add a surprise inside! So before I refrigerated the uncoated peanut butter balls, we smooshed an m&m into each one. Then they were refrigerated, dipped in chocolate, sprinkled with holiday sprinkles, and refrigerated again. I like to stick little baggies of these inside each of the teacher and neighbor gifts. Here is what they look like:
As I sat with the kids eating lunch, I realized we had not thought of Emmy's dance teachers for gifts- OOPS! Major oops! I am all out of wax so couldn't make any more candles. I didn't have any more cute frames to make any art… Argh! But I remembered an adorable idea I saw the other day at Our Humble Abowed and thought to myself, "I have clay! I have wire!" And an idea was born. I molded a few different critters because I also realzied we had nothing for Sawyer's school nurse, and he seems to visit her a lot. I have not yet seen her but I have a feeling she is attractive. 😉 I let him paint 3 ornaments for her, and Emmy painted one for herself (a pink owl) and one for the dance teacher's assistant, and I painted one for the dance teacher.
Here are the kids ornaments:
Now, for the dance teacher I had an idea of what I wanted to do. I chose a penguin and painted it with a pearly white craft paint.
Then I used a small section of ruffly rose trim in pink (the teacher's favorite color) to create a tu-tu. And here she is- our dancing penguin!
And meanwhile, while we were busy crafting and confectioning inside, it was busy snowing outside! There is not much, but it still looked pretty!
Happy Sunday! We are off to my mom's today for cookie-baking, and then Chris (who has to work again today) is meeting us there for dinner. Hope you all have most of your Christmas preparations done and can get some time in this last week to relax, reflect, and enjoy.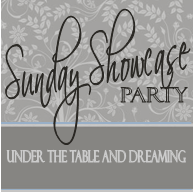 Pin
Pin

Pin
Pin