First of all, I apologize for the crazy amount of posts this week- 2/day for a few days in a row, but I have lots to talk about!
Last month I was able to reveal Emmy's room. I worked on Sawyer's room at the same time, but was held up by vinyls I ordered from etsy. More on that in a bit. 🙂 Anyhow, here is what I was working with…. (pictures from moving week)

Pin

Pin
Sawyer is a regular old 6 year old boy, loving all things lego, trains, Star Wars, and more. I wanted his room to be a retreat for him and reflect his passions. I was not yet sure what I planned paint wise, until I saw my friend Carmel's son's fabulous Star Wars inspired room.…

Pin
I loved what she did to the ceiling and the angled wall. Sawyer's room also has an angled wall, so I decided to make that side of the room his "galaxy wall". I chose two paint colors for the walls, as well as Simple White for the trim. I knew I wanted to overall color scheme to be navy and gray with pops of red and hints of green. The navy I chose was Benjamin Moore's Hale Navy, and the gray I chose was Smoke Embers, which is a warm earthy gray. I also ordered tiny glow in the dark stars from this etsy seller, and I ordered a Star Wars battle scene in silver from this seller, who has since closed shop, thank goodness. I waited and waited and waited more foe the battle scene, which never came. I ended up filing a dispute and got my money back. Of course, that was frustrating, but even more so was the fact that I could not get the vinyls I wanted or anything like it anywhere else.
So came plan B, which I think Sawyer likes better anyhow! I ordered two lego Star Wars characters from this shop in white, and they came SUPER FAST and are awesome. If I ever need another lego character vinyl, I know where to order! I had everything ready, and the vinyls arrived Monday. They went immediately onto the wall, and the room was photographed. Are you ready to check it out? Here is the view standing from his doorway….
Here is the R2 side of his nook….
and the clone trooper side of the nook…
And this was a paint it and put it together yourself solar system mobile my parents gave Sawyer for Christmas. He and I did it together. He did all the big planets and the Sun, and I did the smaller planets. It also glows in the dark.
And of course his nook, complete with chevron curtains and industrial pipe rods….
Inside the nook, he has "Play" artwork I created a long time ago…
And across from that is a posted we got free at the local Trolley fair. Do you see which constellation we chose? "Cassiopeia"- I told Sawyer it was sort of like my name. So he chose that one.
On the side of the room that his door sits, Sawyer has a closet (where the tall dresser now resides) and a small crawl space door. I painted these with chalkboard paint and had a little fun with quotes….
The awesome vinyl company also sent this small bonus "Star Wars" vinyl, which I added above his closet door.
And in between his doors are these framed train photos my brother took and gave to Sawyer a few years ago.
Sawyer's room is big enough for the two beds we have that went with his set (inherited from my grandparents). I painted the dressers blue a while back, and the low one sits in between as a nightstand. Sawyer and Emmy love to have sleepovers in here since there are two beds. The quilts came from Pottery Barn Kids, and were the biggest splurge, but seeing as Chris still loves Star Wars, and legos, I feel these quilts will last a long time! 🙂 The bedskirts are just white inexpensive ones from target. Frankly, I don't love them, but have you seen all the legos on Sawyer's shelves? Well, there are bins under his beds, too.
And here is another shot so you can see the pipe curtain rods with it.
My mom made the fabulous lego Star Wars character pillows….
The poster that sits on his dresser is a vintage poster that belonged to my brother. I framed it in a red IKEA frame. The lamp is from IKEA as well, and there are a few treasure boxes. One came from Hong Kong when my brother was there for work, another he made at a pirate party, and another came from Ali's son, Noah. The owl was a gift from my friend Nicole at Home for Hire. I painted it glossy red, because each of my kids needs an owl in their room! And tissues, of course, because it is allergy season.
Next to his bed, there is a little chippy blue antique child's chair that he uses when he puts his shoes on, and a green bin filled with all of his stuffed friends.
Sawyer came home from school Monday and I informed him that his new vinyls had come and were up on the wall, and that his room was now done. He went upstairs to see it, came down and said… "Mom, that. room. is. AWESOME!"
That right there made all the work, and all the vinyl issues and waiting worth it. I am so happy that Sawyer has a room that is all about him and expresses his personality and loves. Sharing here:
Pin
Pin
Pin

Pin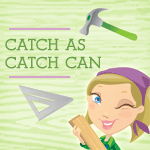 Pin
Pin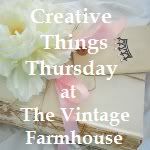 Pin
Pin
Pin
Pin
Pin
Pin
Pin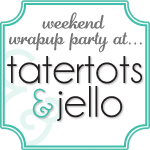 Pin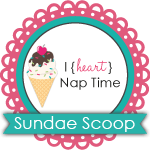 Pin
Pin
Pin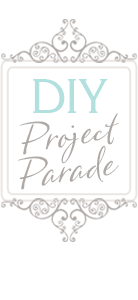 Pin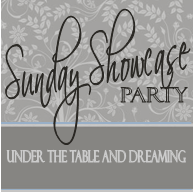 Pin
Pin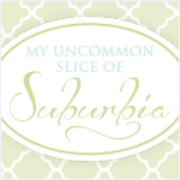 PinPin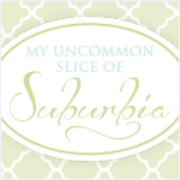 PinPina href="http://evolutionofstyleblog.blogspot.com/search/label/Room%20Evolutions ">
Pin
Pin

Pin