I am on a Duck Egg Roll! Just Mix me up with some mayonnaise and chive! Or not.
Yesterday I shared with you a duck egg chest I picked up at a yard sale. Today, I am sharing the matching nightstand. You can see the nightstand in this picture….
I decided to go with duck egg chalk paint again for three reasons:
1. It would pair with the dresser if someone wanted to keep a set.
2. It would also pair well with this table, if anyone wanted a pair of nightstands. (See below)
And…
3. Because I love it, and you should, too.
So I gave it the old two coats, light distressing, clear wax treatment and that was that. You will notice the pull is a little wonky, slightly bent. I say it's "vintage character". Here it is in its after:
That's all for today! I am off for a run, then to drop some items off at the barn, pick some more pieces up, Sawyer's class' reading and writing party, and soccer and dance tonight… Is it sad that I am already looking forward to bedtime for me tonight? Have a great Tuesday!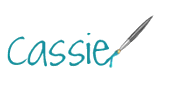 Pin