So this is the first actual post I have written since going out of town… I had everything else scheduled and ready to go for you so you wouldn't even know I was gone! I will definitely be sharing some photos with you soon. It really was a crazy wild weekend! Yesterday I spent the day NOT napping so that I could readjust…. after getting only a couple hours of sleep on the plane. Yikes.
Anyhow, before I left, my friend Julia of Cuckoo4Design asked if I'd like to try out some of her new gold vinyls from her etsy shop. I thought the kids bath would be a perfect fit for some gold vinyls decals! Here is what the kids bathroom looked like when we last left it…
And I apologize- this is the WORST room in my house to photograph as it has no natural light and is off the dark end of the hallway on the back side of the house. But I did my best… and you get to see my tripod in action. 🙂
I chose some fun star decals. I measured approximately and used my own visual spacing (eyeballed it!) to place them. Here is what it looks like now….
I just love the fun yet vintage element they add to the room; they have a great art deco feel to them. My kids and I both love them! Thank you so much to Julia for letting us experiment with her gold vinyl stars! It's such a great and inexpensive way to add some uber coolness to your walls! Be sure to check out her etsy shop, Cuckoo4Design Studio!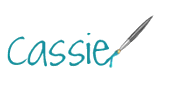 Pin